Mismagius Pokédex Information
Mismagius first appeared in the game Pokémon Diamond and Pearl which released in Japan on September 28th 2006. 
This Pokémon is a purple ghost creature that glides through the air. Its head resembles a pointed witch's hat while its body looks like a cape. Feared for its wrath and the curses it spreads, this Pokémon will also, on a whim, cast spells that help people.
Contents
Mismagius Pokédex Facts
Evolutions
Mismagius Pokédex Entries
TCG Cards
Mismagius Pokédex Facts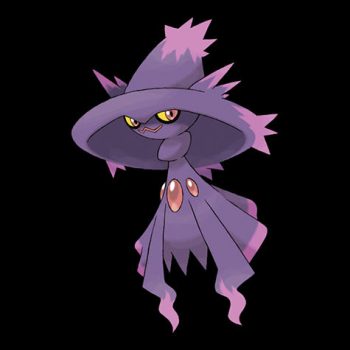 English Name – Mismagius
Japanese Name – Mūmāji
First Appearance – 2006 (Pokémon Diamond and Pearl)
Generation – IV
Pokédex Number – 429
Category – Magical
Height – 0.9 m
Weight – 4.4 kg
Gender – Male, Female
Type – Ghost
Weakness – Dark, Ghost
Special Abilities – Levitate
Mismagius Evolutions
Evolution – Misdreavus evolves to Mismagius (with Dusk Stone)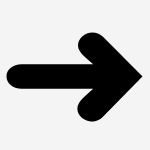 Mismagius Pokédex Entries / Games
Diamond and Pearl  2006
Platinum  2008
HeartGold and SoulSilver  2009
Pokémon Black and White  2011
Black 2 and White 2  2012
Pokémon X and Y  2014   
Omega Ruby, Alpha Sapphire  2015  
Sun and Moon  2016
Ultra Sun and Ultra Moon  2017
Brilliant Diamond, Shining Pearl  2021
Legends Arceus  2022
Mismagius Card List – (scroll to bottom for gallery view)
Diamond and Pearl Base Set 2007


Stage – 1
HP – 90
Level – 37
Card Number – 10/130
DP Stormfront 2008


Stage – 1
HP – 80
Level – 33
Card Number – 7/100
Platinum Base Set 2009


Stage – 1
HP – 90
Level – 40
Card Number – 55/127
Platinum Rising Rivals 2009

Mismagius GL
Stage – 1
HP – 90
Level – 46
Card Number – 10/111

Mismagius GL
Stage – Level Up
HP – 100
Level – Lv.X
Card Number – 110/111
HGSS Unleashed 2010

Stage – 1
HP – 90
Speciality – None
Card Number – 5/95
HGSS Undaunted 2010


Stage – 1
HP – 90
Speciality – None
Card Number – 19/90
HGSS Call of Legends 2011


Stage – 1
HP – 80
Speciality – None
Card Number – 28/95
BW Legendary Treasures 2013


Stage – 1
HP – 100
Speciality – None
Card Number – 58/113
Sun and Moon Promo Cards 2017-2019


Stage – 1
HP – 110
Speciality – None
Card Number – SM222

Stage – 1
HP – 90
Speciality – None
Card Number – SM245
SM Crimson Invasion 2017


Stage – 1
HP – 110
Speciality – None
Card Number – 40/111
SM Unbroken Bonds 2019


Stage – 1
HP – 110
Speciality – None
Card Number – 78/214
SWSH Astral Radiance 2022

Stage – 1
HP – 200
Speciality – None
Card Number – 059/189
Gallery