What is the Dive Ball by the Wand Company?
Introduced in the Hoenn region in the Pokémon Ruby and Pokémon Sapphire video games, the Dive Ball is a unique type of Poké Ball that makes it easier to catch Pokémon when surfing, fishing, or diving underwater. This replica Dive Ball by The Wand Company is available to purchase from Pokémon Centers for £99.99 in the UK and  $99.99 in the US.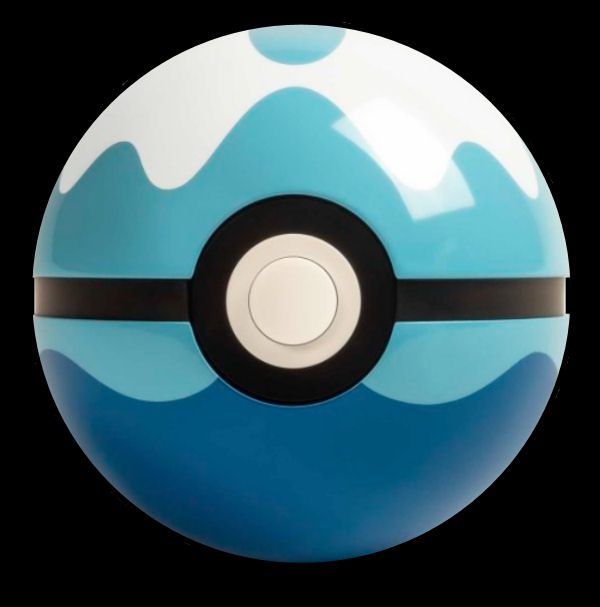 The dimensions of the Dive Ball are 9.4 x 9.4 x 8.9 cm (3.7 x 3.5 x 3.5 in). It has a retail price of £99.99.
The button on the front of the ball is touch and motion sensitive and glows in response to movement. Pressing the button starts a light sequence. 
The ball is presented in an illuminated display case. There is also a ring that can be used to display the ball outside of the display case. Purchases also receive a special edition plaque.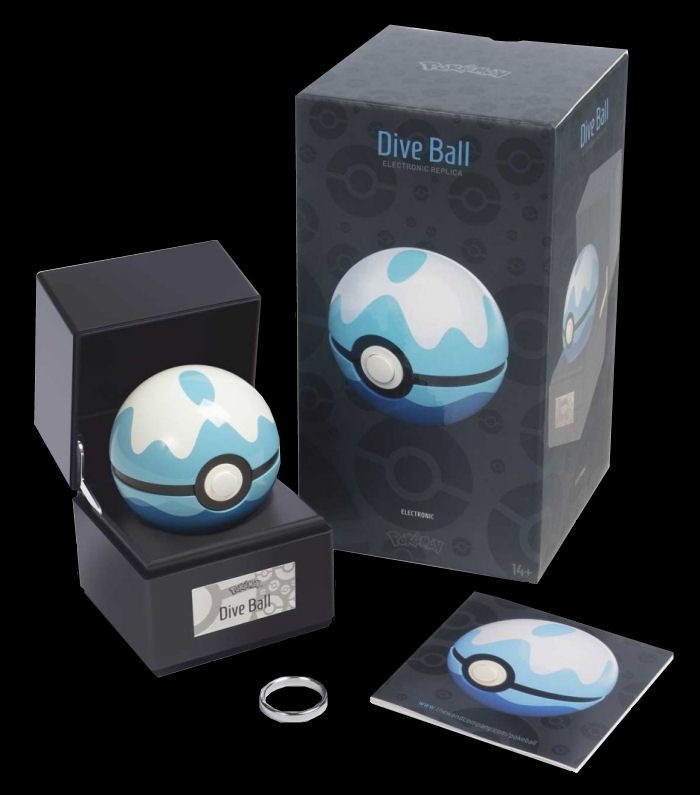 Contents:
Dive Ball,
Special-edition presentation display case,
Display ring,
Batteries,
Manual
Dive Ball is presented in a matte black presentation display case with a special-edition plaque.
The Dive Ball measures about 75 mm (3 inches) in diameter—based on its actual size within the world of Pokémon
Detailed, die-cast metal shell with a high-gloss lacquer finish
Touch- and proximity-sensing technology with illumination
Can be displayed in the presentation display case or separately on the included display ring
Recommended age: 14+ years
Made exclusively for Pokémon Center by The Wand Company