Pokémon Rainbow Rare Cards were first introduced with the launch of the Sun and Moon Base Set on 3rd February 2017. They are Secret Rare cards that have graduated diagonal bands of the colours of the rainbow. They were used throughout the Sun and Moon series and also the Sword and Shield series. 
Detailed below is a complete list of Secret Rainbow Rare Cards grouped by expansion set and followed by an image gallery.
See Also: What are the different types of Rare Cards?
Complete List of Pokémon Rainbow Rare Cards
(Scroll to bottom for Gallery View)

150/149   Lurantis GX
151/149   Lapras GX
152/149   Espeon GX
153/149   Lunala GX
154/149   Umbreon GX
155/149   Solgaleo GX
156/149   Tauros GX
157/149   Gumshoos GX

146/145   Decidueye GX
147/145   Incineroar GX
148/145   Turtonator GX
149/145   Primarina GX
150/145   Alolan Ninetales GX
151/145   Wishiwashi GX
152/145   Vikavolt GX
153/145   Tapu Koko GX
154/145   Toxapex GX
155/145   Tapu Lele GX
156/145   Lycanroc GX
157/145   Metagross GX
158/145   Sylveon GX
159/145   Kommo-o GX
160/145   Drampa GX

148/147   Golisopod GX 
149/147   Tapu Bulu GX
150/147   Charizard GX
151/147   Salazzle GX
152/147   Tapu Fini GX
153/147   Necrozma GX
154/147   Machamp GX
155/147   Lycanroc GX
156/147   Marshadow GX
157/147   Alolan Muk GX
158/147   Darkrai GX
159/147   Gardevoir GX
160/147   Noivern GX

74/73   Entei GX
75/73   Raichu GX
76/73   Mewtwo GX
77/73   Zoroark GX

112/111   Gyarados GX 
113/111   Alolan Golem GX 
114/111   Nihilego GX 
115/111   Buzzwole GX 
116/111   Guzzlord GX
117/111   Kartana GX
118/111   Alolan Exeggutor GX 
119/111   Silvally GX

157/156   Leafeon GX 
158/156   Pheromosa GX
159/156   Glaceon GX
160/156   Xurkitree GX
161/156   Dawn Wings Necrozma GX
162/156   Celesteela GX
163/156   Dusk Mane Necrozma GX
164/156   Dialga GX
165/156   Palkia GX

132/131   Palkia GX 
133/131   Greninja GX 
134/131   Naganadel GX 
135/131   Lucario GX 
136/131   Zygarde GX 
137/131   Yveltal GX 
138/131   Dialga GX 
139/131   Xerneas GX 
140/131   Ultra Necrozma GX 

169/168   Shiftry GX
170/168   Blaziken GX
171/168   Articuno GX 
172/168   Electrode GX
173/168   Mr. Mime GX
174/168   Banette GX
175/168   Scizor GX
176/168   Stakataka GX
177/168   Rayquaza GX

71/70   Reshiram GX 
72/70   Altaria GX 
73/70   Salamence GX 
74/70   White Kyurem GX

215/214   Shuckle GX 
216/214   Sceptile GX 
217/214   Virizion GX 
218/214   Magcargo GX 
219/214   Blacephalon GX 
220/214   Suicune GX 
221/214   Zeraora GX 
222/214   Sigilyph GX 
223/214   Tyranitar GX 
224/214   Genesect GX 
225/214   Alolan Ninetales GX 
226/214   Mimikyu GX 
227/214   Lugia GX 

182/181   Celebi & Venusaur GX 
183/181   Magikarp & Wailord GX 
184/181   Pikachu & Zekrom GX 
185/181   Ampharos GX 
186/181   Gengar & Mimikyu GX 
187/181   Hoopa GX 
188/181   Incineroar GX 
189/181   Cobalion GX 
190/181   Latias & Latios GX 
191/181   Eevee & Snorlax GX 

215/214   Pheromosa & Buzzwole
216/214   Venomoth
217/214   Reshiram & Charizard
218/214   Blastoise
219/214   Dedenne 
220/214   Muk & Alolan Muk
221/214   Marshadow & Machamp 
222/214   Greninja & Zoroark
223/214   Honchkrow
224/214   Lucario & Melmetal
225/214   Gardevoir & Sylveon
226/214   Whimsicott
227/214   Persian
228/214   Celesteela

237/236   Rowlet & Alolan Exeggutor GX
238/236   Heatran GX
239/236   Slowpoke & Psyduck GX
240/236   Keldeo GX
241/236   Raichu & Alolan Raichu GX
242/236   Mewtwo & Mew GX
243/236   Latios GX
244/236   Aerodactyl GX 
245/236   Mega Sableye & Tyranitar GX
246/236   Mawile GX
247/236   Garchomp & Giratina GX
248/236   Dragonite GX
249/236   Naganadel GX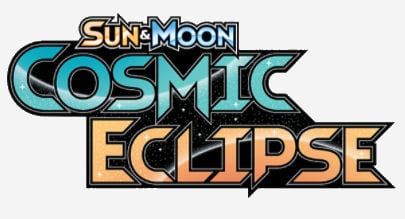 249/236   Venusaur & Snivy GX 
250/236   Vileplume GX 
251/236   Charizard & Braixen GX
252/236   Volcarona GX
253/236   Blastoise & Piplup GX
254/236   Solgaleo & Lunala GX
255/236   Oricorio GX
256/236   Flygon GX
257/236   Alolan Persian GX
258/236   Arceus & Dialga & Palkia GX
259/236   Reshiram & Zekrom GX
260/236   Nagandel & Guzzlord GX 
261/236   Mega Lopunny & Jigglypuff GX
262/236   Silvally GX

203/202   Lapras VMAX 
204/202   Morpeko VMAX 
205/202   Stonjourner VMAX
206/202   Snorlax VMAX
207/202   Bede
208/202   Marnie
209/202   Professor's Research
210/202   Team Yell Grunt

193/192   Rillaboom VMAX 
194/192   Cinderace VMAX 
195/192   Inteleon VMAX
196/192   Toxtricity VMAX
197/192   Dragapult VMAX
198/192   Malamar VMAX
199/192   Copperajah VMAX
200/192   Boss's Orders
201/192   Milo
202/192   Oleana
203/192   Sonia

190/189   Butterfree VMAX 
191/189   Centiskorch VMAX 
192/189   Eternatus VMAX
193/189   Scizor VMAX
194/189   Salamence VMAX
195/189   Pokémon Breeder's Nurturing
196/189   Rose

074/073   Charizard VMAX
075/073   Drednaw VMAX 
076/073   Gardevoir VMAX
077/073   Kabu
078/073   Piers

186/185   Orbeetle VMAX 
187/185   Galarian Darmanitan VMAX
188/185   Pikachu VMAX
189/185   Coalossal VMAX
190/185   Aegislash VMAX
191/185   Togekiss VMAX
192/185   Allister
193/185   Bea
194/185   Beauty
195/185   Leon
196/185   Nessa
197/185   Opal 

164/163   Flapple VMAX 
165/163   Victini VMAX
166/163   Tapu Koko VMAX
167/163   Urshifu VMAX
169/163   Urshifu VMAX
171/163   Corviknight VMAX 
172/163   Bruno
173/163   Cheryl 
174/163   Korrina's Focus
175/163   Phoebe
176/163   Rapid Strike Style Mustard
177/163   Single Strike Style Mustard

199/198   Celebi VMAX 
200/198   Blaziken VMAX 
202/198   Ice Rider Calyrex VMAX 
204/198   Shadow Rider Calyrex VMAX 
206/198   Sandaconda VMAX 
207/198   Galarian Slowking VMAX 
208/198   Metagross VMAX
209/198   Tornadus VMAX
210/198   Agatha
211/198   Avery 
212/198   Brawly
213/198   Caitlin 
214/198   Doctor 
215/198   Flannery 
216/198   Karen's Conviction
217/198   Klara 
218/198   Melony 
219/198   Peonia
220/198   Peony 
221/198   Siebold

204/203   Leafeon VMAX 
206/203   Trevenant VMAX
207/203   Gyarados VMAX
208/203   Glaceon VMAX
210/203   Dracozolt VMAX
211/203   RS Sylveon VMAX
213/203   Lycanroc VMAX
214/203   SS Umbreon VMAX
216/203   Garbodor VMAX
217/203   RS Rayquaza VMAX
219/203   SS Duraludon VMAX
221/203   Aroma Lady
222/203   Copycat
223/203   Gordie
224/203   Raihan 
225/203   Zinnia's Resolve

025/025 Mew

265/264   Chandelure VMAX
267/264   Boltund VMAX 
268/264   FS Mew VMAX 
272/264   Greedent VMAX 
273/264   FS Chili & Cilan & Cress 
274/264   Dancer 
275/264   Elesa's Sparkle 
276/264   Schoolboy 
277/264   Schoolgirl 
278/264   Shauna 
279/264   Sidney

173/172   Shaymin VSTAR
174/172   Charizard VSTAR
175/172   Whimsicott VSTAR
176/172   Arceus VSTAR 
177/172   Cheren's Care
178/172   Cynthia's Ambition
179/172   Kindler 
180/172   Roseanne's Backup

190/189   Hisuian Lilligant VSTAR
191/189   Heatran VMAX
192/189   Origin Forme Palkia VSTAR
193/189   Hisuian Typhlosion VSTAR
194/189   Machamp VMAX
195/189   Hisuian Decidueye VSTAR
196/189   Kleavor VSTAR 
197/189   Hisuian Samurott VSTAR 
198/189   Origin Forme Dialga VSTAR
199/189   Adaman 
200/189   Choy 
201/189   Cyllene 
202/189   Gardenia's Vigor 
203/189   Grant
204/189   Iridia
205/189   Kamado
206/189   Roxanne
207/189   Zisu

079/078   Mewtwo VSTAR 
080/078   Melmetal VMAX 
081/078   Dragonite VSTAR
082/078   Blanche
083/078   Candela
084/078   Professor's Research (Prof Willow)
085/078   Spark
 
197/196   Kyurem VMAX 
198/196   Magnezone VSTAR 
199/196   Aerodactyl VSTAR
200/196   Drapion VSTAR
201/196   Giratina VSTAR
202/196   Hisuian Goodra VSTAR
203/196   Hisuian Zoroark VSTAR
204/196   Arezu
205/196   Colress's Experiment
206/196   Fantina
207/196   Iscan
208/196   Lady
209/196   Miss Fortune Sisters
210/196   Thorton
211/196   Volo

196/195   Serperior VSTAR
197/195   Alolan Vulpix VSTAR 
198/195   Regieleki VMAX
199/195   Unown VSTAR
200/195   Mawile VSTAR
201/195   Regidrago VSTAR
202/195   Lugia VSTAR
203/195   Brandon
204/195   Candice
205/195   Furisode Girl
206/195   Lance
207/195   Serena
208/195   Wallace
209/195   Worker
Rainbow Rare Cards Gallery