Ogerpon Pokédex Information
Ogerpon is a Pokémon that first appeared in the Pokémon Scarlet and Violet expansion which released in September 2023. It does not evolve.
Ogerpon is a two-legged female only Pokémon that is believed to be part based on an ogre and part based on a dekapon orange. It is predominantly green with black legs and horns Its body resembles a mass of green leaves decorated with white and yellow markings. In regular form it is a pure Grass type Pokémon and it wears a teal coloured mask and a green cloak. 
In Wellspring form, Ogerpon is a Grass / Water type Pokémon. It wears a blue and white mask and a blue cape. 
In Hearthstone form it is a Grass / Fire type Pokémon and wears a red mask with yellow markings and a red and yellow cape.
In Cornerstone form it is a Grass / Rock type Pokémon. Its mask is Grey with blue markings and it has a grey cape.
Contents
Ogerpon Pokédex Facts
Evolutions
Ogerpon Pokédex Entries
TCG Cards
Ogerpon Facts
 
English Name – Ogerpon
Japanese Name – Ōgapon
First Appearance – 2022 (Pokémon Scarlet and Violet)
Generation – IX
Pokédex Number – 1017
Based on – Ogre / Dekopon orange
Regular Teal Mask Form
Category – tbc
Height – 1.2 m
Weight – 39.8 kg
Gender – Female
 Type – Grass
Weakness – tbc
Special Ability – Defiant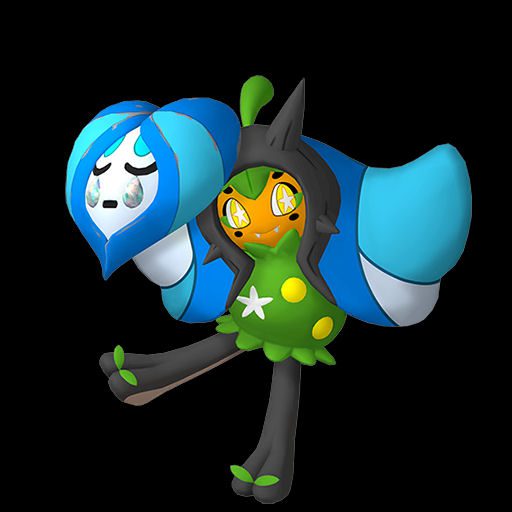 Wellspring Mask Form
Category – tbc
Height – 1.2 m
Weight – 39.8 kg
Gender – Female
Primary Type – Grass
Secondary Type – Water
Weakness – tbc
Special Ability – Water Absorb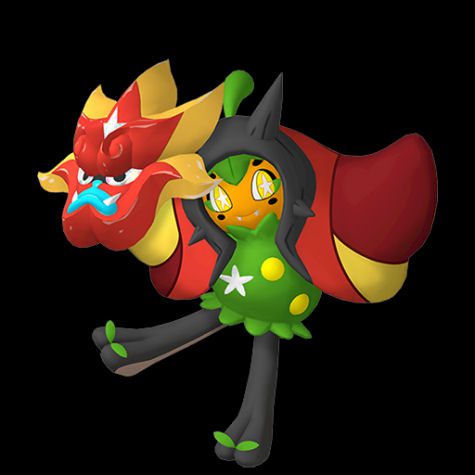 Hearthflame Mask Form
Category – tbc
Height – 1.2 m
Weight – 39.8 kg
Gender – Female
Primary Type – Grass
Secondary Type – Fire
Weakness – tbc
Special Ability – Mold Breaker
Wellspring Mask Form
Category – tbc
Height – 1.2 m
Weight – 39.8 kg
Gender – Female
Primary Type – Grass
Secondary Type – Rock
Weakness – tbc
Special Ability – Sturdy
Ogerpon Evolutions
Evolution – Ogerpon does not evolve
Ogerpon Pokédex Entries / Games
Pokémon Scarlet and Violet  2022
Ogerpon Card List – (scroll to bottom for gallery view)
Cards not yet revealed