What is the Pokémon Go Alolan Exeggutor V Collection Box?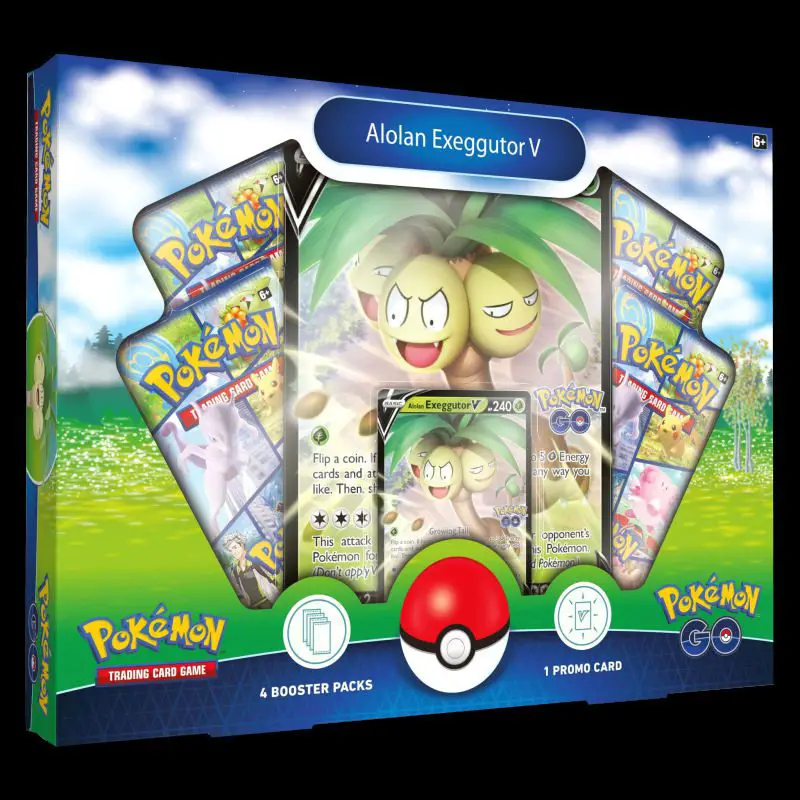 The Pokémon Go Alolan Exeggutor V Collection Box is one of a number of products that released from 1st July 2022 as part of the Pokémon Go expansion set.
The box artwork reflects the outdoor nature of the Pokémon Go game with a grassy meadow shown below a cloudy sky.
The V form was introduced with the launch of the Pokémon TCG Sword and Shield series in the Spring of 2020. V form Pokémon can evolve into VMAX form or VSTAR form.
The featured Pokémon, Exeggutor, is in Alolan form. This means that its form in the Alola region is different to its original form.
The box dimensions have not been released but it is likely that the box will be the same as previous V boxes and measure 29 x 23 x 4 cm (11.5 x 9 x 1.6 inches).
What's in the Box?
V boxes are not generally shrink-wrapped but the contents are sealed in plastic and the cardboard outer packaging is very well sealed.
The contents of the box have been revealed:
A jumbo sized Alolan Exeggutor card – SWSH225
A regular sized Alolan Exeggutor card – SWSH225
an online code card
4 Pokémon Go Booster Packs