The first Gold Secret Rare Cards were introduced in 2013 with the launch of the Black and White Legendary Treasures set. They are Secret Rare cards that have a distinctive gold-coloured background. Two cards were issued in 2013 and more followed through the XY, Sun & Moon and Sword & Shield series.
With the release of the Scarlet and Violet Series in March 2023, Gold Secret Rare Cards were renamed Gold Hyper Rare Cards. 
Detailed below is a complete list of Pokémon Gold Secret Rare Cards grouped by expansion set and followed by an image gallery.
See Also: What are the different types of Rare Cards?
Gold Hyper Rare Cards Complete List
Complete List of Pokémon Gold Secret Rare Cards
(Scroll to bottom for Gallery View)

114/113   Reshiram
115/113   Zekrom

161/160   Dive Ball
162/160   Enhanced Hammer
163/160   Switch
164/160   Weakness Policy

109/108   Energy Switch
110/108   VS Seeker

99/98   Energy Retrieval
100/98   Trainers' Mail

123/122   Gyarados EX

125/124   Alakazam

115/114   Volcanion EX
116/114   Gardevoir EX

158/149   Nest Ball
159/149   Rotom Dex
160/149   Switch
161/149   Ultra Ball
162/149   Psychic Energy
163/149   Steel Energy

161/145   Aqua Patch
162/145   Enhanced Hammer
163/145   Field Blower
164/145   Max Potion
165/145   Rare Candy
166/145   Double Colorless Energy
167/145   Grass Energy
168/145   Lightning Energy
169/145   Fighting Energy

161/147   Bodybuilding Dumbbells 
162/147   Choice Band 
163/147   Escape Rope
164/147   Multi Switch
165/147   Rescue Stretcher
166/147   Super Scoop Up 
167/147   Fire Energy
168/147   Dark Energy
169/147   Fairy Energy

120/111   Counter Catcher
121/111   Wishful Baton
122/111   Counter Energy
123/111   Warp Energy
124/111   Water Energy

166/156   Crushing Hammer
167/156   Escape Board
168/156   Missing Clover
169/156   Peeking Red Card 
170/156   Unit Energy GFW 
171/156   Unit Energy LPM
172/156   Lunala GX 
173/156   Solgaleo GX

141/131   Beast Ring 
142/131   Eneporter 
143/131   Energy Recycler 
144/131   Metal Frying Pan 
145/131   Mysterious Treasure 
146/131   Unit Energy FDF

178/168   Acro Bike 
179/168   Hustle Belt 
180/168   Life Herb 
181/168   PokeNav 
182/168   Rainbow Brush 
183/168   Rainbow Energy 

75/70   Dragon Talon
76/70   Fiery Flint
77/70   Switch Raft
78/70   Ultra Necrozma GX

228/214   Adventure Bag 
229/214   Choice Helmet 
230/214   Counter Gain 
231/214   Custom Catcher 
232/214   Electropower 
233/214   Lost Blender 
234/214   Net Ball 
235/214   Spell Tag 
236/214   Wait and See Hammer 

192/181   Dangerous Drill 
193/181   Electrocharger 
194/181   Judge Whistle
195/181   Metal Goggles
196/181   Pokémon Communication 

229/214   Beast Bringer 
230/214   Electromagnetic Radar
231/214   Fire Crystal
232/214   Metal Core Barrier
233/214   Pokegear 3.0
234/214   Triple Acceleration Energy

250/236   Cherish Ball 
251/236   Giant Bomb 
252/236   Karate Belt
253/236   Reset Stamp
254/236   Tag Switch
255/236   U-Turn Board
256/236   Viridian Forest
257/236   Recycle Energy 
258/236   Weakness Guard Energy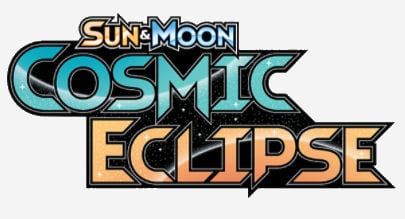 263/236   Giant Hearth 
264/236   Great Catcher 
265/236   Island Challenge Amulet
266/236   Lana's Fishing Rod
267/236   Lillie's Poké Doll
268/236   Martial Arts Dojo
269/236   Power Plant
270/236   Tag Call
271/236   Draw Energy

211/202   Zacian V 
212/202   Zamazenta V 
213/202   Air Balloon 
214/202   Metal Saucer 
215/202   Ordinary Rod 
216/202   Quick Ball 

204/192   Frosmoth 
205/192   Galarian Perrserker
206/192   Big Charm
207/192   Scoop Up Net
208/192   Tool Scrapper
209/192   Twin Energy

197/189   Rillaboom
198/189   Coalossal
199/189   Big Parasol
200/189   Turbo Patch
201/189   Capture Energy

080/073   Suspicious Food Tin 

198/185   Galarian Obstagoon
199/185   Oranguru
200/185   Cape of Toughness
201/185   Hero's Medal
202/185   Memory Capsule
203/185   Telescopic Sight

178/163   Octillery
179/163   Houndoom
180/163   Exp. Share 
181/163   Level Ball
182/163   Rapid Strike Energy
183/163   Single Strike Energy

222/198   Electrode 
223/198   Bronzong 
224/198   Snorlax 
225/198   Echoing Horn
226/198   Fan of Waves
227/198   Fog Crystal
228/198   Rugged Helmet
229/198   Urn of Vitality
230/198   Welcoming Lantern
231/198   Water Energy
232/198   Psychic Energy
233/198   Fighting Energy 

226/203   Froslass
227/203   RS Inteleon
228/203   Cresselia
229/203   Boost Shake
230/203   Crystal Cave
231/203   Full Face Guard
232/203   Stormy Mountains
233/203   Toy Catcher
234/203   Turffield Stadium
235/203   Lightning Energy
236/203   Darkness Energy
237/203   Metal Energy

280/264   Flaaffy 
281/264   Power Tablet 
282/264   Training Court 
283/264   Grass Energy 
284/264   Fire Energy 

181/172   Galarian Articuno V 
182/172   Galarian Zapdos V 
183/172   Galarian Moltres V
184/172   Arceus VSTAR
185/172   Magma Basin
186/172   Ultra Ball

208/189   Origin Forme Palkia VSTAR 
209/189   Hisuian Samurott VSTAR 
210/189   Origin Forme Dialga VSTAR 
211/189   Choice Belt 
212/189   Jubilife Village 
213/189   Path to the Peak 
214/189   Temple of Sinnoh
215/189   Trekking Boots
216/189   Double Turbo Energy

086/078   Mewtwo VSTAR
087/078   Egg Incubator
088/078   Lure Module
 
212/196   Giratina VSTAR
213/196   Hisuian Zoroark VSTAR
214/196   Box of Disaster
215/196   Collapsed Stadium
216/196   Dark Patch 
217/196   Lost Vacuum

210/195   Serperior VSTAR
211/195   Lugia VSTAR
212/195   Energy Switch
213/195   Gapejaw Bog
214/195   Leafy Camo Poncho
215/195   V Guard Energy
Gold Secret Rare Cards Gallery