What are Holo Cards?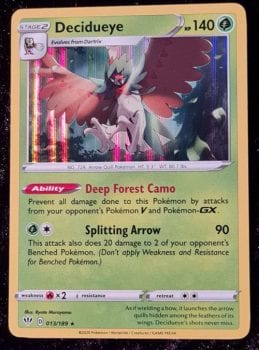 A holo card is a rare card that has a holographic image at the top of the card instead of regular art. Its rarity is indicated by a ★ next to its card number.
Holo cards have appeared in every set from the original base set released in 1999. The first holo cards gained their shiny quality through the use of a thin layer of foil.
The holo Decidueye card shown here is from the Sword and Shield Darkness Ablaze set. It clearly shows the light reflected by the textured holographic image. 
Over the years there have been different styles of holo cards including starlight, cosmos, tinsel, mirror, crosshatch, straight line, confetti and cracked ice. They have been named for the holographic pattern that features on those cards.
What Are Cracked Ice Holo Cards?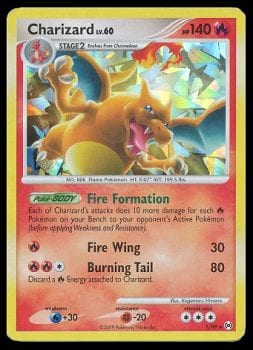 These cards have geometric shapes within the holographic design which resemble cracked ice. They are also referred to as shattered ice, shard, shattered glass or cracked glass holo cards.
Cracked ice holo cards are not found in regular decks. They can only be found as the featured card in a theme deck or in a blister pack. 
Due to their rarity they are highly collectible and fetch a good price at auction. 
These cards first appeared in 2004 with the FireRed LeafGreen expansion set. The special reprint of the 2009 Fall Collector's tins featured cracked ice holo versions of Charizard 1/99, Garchomp 5/147 and Rayquaza 8/147.
The most recent cracked ice cards (as of May 2021) are  Charizard 025/185 and Drednaw 039/185 from the Vivid Voltage set. They can only be found in the two Theme Decks which were released on 13th November 2020.