What is the Pokémon Autumn 2022 Collector Chest?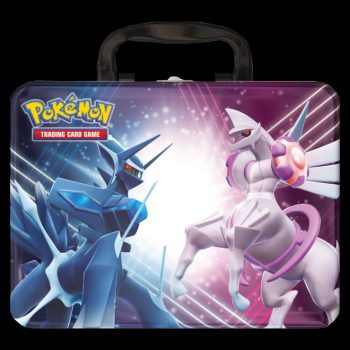 A Pokémon Collector Chest is a sturdy lunch-box-style metal case containing a variety of Pokémon Trading Card game products.
Traditionally, Pokémon Collector Chests have been released twice yearly, in the Spring and in the Autumn. In January 2022, it was announced that a Collector Bundle would be released in the Spring. This seemed to signal the end of the traditional Collector Chest. However, a Collector Chest was subsequently released on 6th May 2022. It may be the case that the negative reaction to the end of Collector's Chests made Pokémon rethink its strategy.
The Autumn 2022 Collector Chest is scheduled for release on 18th November. The front of the box features Dialga and Palkia, while the back features Hisuian Voltorb, Hisuian Growlithe and Hisuian Sneasel.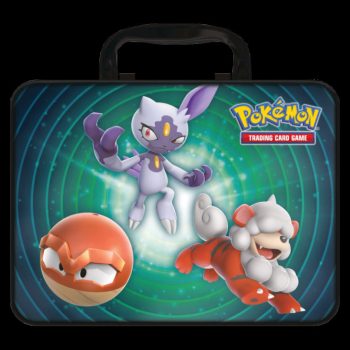 Pokémon Collector Chests generally measure 21 cm (8.2 inches) x 15.5 cm (6.1 inches) x 9 cm (3.5 inches) and it is expected that this product will have the same dimensions. It is currently being offered on presale for £26.99 in the UK and $24.99 in the US.
What is in the Autumn 2022 Collector Chest?
The contents of the Collector Chest have been revealed:
5 Pokémon TCG booster packs
3 foil cards featuring Hisuian Voltorb, Hisuian Growlithe, and Hisuian Sneasel (foil versions of Astral Radiance cards)
A cool Pokémon coin
4 colourful sticker sheets
A mini portfolio to store your favourite cards
A Pokémon notebook
A code card for Pokémon TCG Live