Cherrim Pokédex Information
Cherrim first appeared in the game Pokémon Diamond and Pearl which released in Japan on September 28th 2006. 
This Pokémon is a plant. When the weather is overcast it draws its petals around itself so all that can be seen are purple coloured petals and the green sepal with pink stalk. As a bud, it barely moves. It sits still, placidly waiting for sunlight to appear. 
When the sun shines Cherrim changes and becomes surrounded by pale pink petals. Its happy face shows how much this form loves the sunshine.
Contents
Cherrim Pokédex Facts
Evolutions
Cherrim Pokédex Entries
TCG Cards
Cherrim Pokédex Facts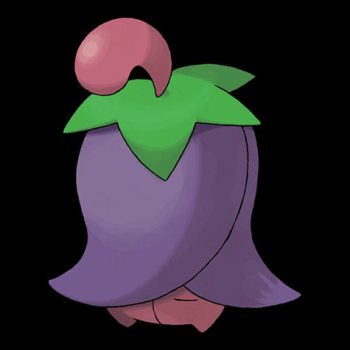 English Name – Cherrim
Japanese Name – Karanakushi
First Appearance – 2006 (Pokémon Diamond and Pearl)
Based on – Plant
Generation – IV
Pokédex Number – 421
Category – Blossom
Overcast Form
Height – 0.5 m
Weight – 9.3 kg
Gender – Male, Female
Type – Grass
Weakness – Bug, Fire, Flying, Ice, Poison
Special Abilities – Flower Gift
Sunshine Form
Height – 0.5 m
Weight – 9.3 kg
Gender – Male, Female
Type – Grass
Weakness – Bug, Fire, Flying, Ice, Poison
Special Abilities – Flower Gift Form
Cherrim Evolutions
Evolution – Cherubi evolves to Cherrim (level 25)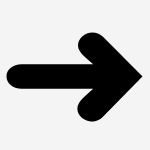 Cherrim Pokédex Entries / Games
Diamond and Pearl  2006
Platinum  2008
HeartGold and SoulSilver  2009
Pokémon Black and White  2011
Black 2 and White 2  2012
Pokémon X and Y  2014   
Omega Ruby, Alpha Sapphire  2015  
Sword and Shield  2019
Brilliant Diamond, Shining Pearl  2021
Legends Arceus  2022
Cherrim Card List – (scroll to bottom for gallery view)
Diamond and Pearl Base Set 2007


Stage – 1
HP – 80
Level – 26
Card Number – 45/130
POP Series 8  2008


Stage – 1
HP – 80
Level – 26
Card Number – 6/17
DP Stormfront 2008


Stage – 1
HP – 80
Level – 30
Card Number – 14/100
Platinum Supreme Victors 2009

Stage – 1
HP – 80
Level – 29
Card Number – 55/147
Platinum Arceus 2009


Stage – 1
HP – 80
Level – 33
Card Number – 15/99
Pokémon Rumble 2009


Stage – 1
HP – 80
Level – 28
Card Number – 2/16
HGSS Unleashed 2010


Stage – 1
HP – 80
Speciality – None
Card Number – 28/95
BW Plasma Storm 2013

Stage – 1
HP – 70
Speciality – None
Card Number – 28/135
SM Ultra Prism 2018


Stage – 1
HP – 80
Speciality – None
Card Number – 11/156
Sword and Shield Promo Cards 2020 – 2022


Stage – 1
HP – 80
Speciality – None
Card Number – SWSH088
SWSH Battle Styles 2021

Stage – 1
HP – 80
Speciality – None
Card Number – 008/163
Gallery