This page includes a complete List of Lost Zone Cards released between 2009 and 2023
Pokemon Lost Zone cards were first introduced in 2009 with the launch of the Platinum Base Set expansion set and were last included in the Crown Zenith expansion of 2023.
Listed below is a complete list of Lost Zone Cards grouped by expansion set and in numerical order. An image gallery of all Lost Zone cards can be found after the card list.
See also: 
Pokémon Lost Zone Explained
What are Pokémon Lost Zone Cards?
List of Lost Zone Cards
(Scroll to bottom for Gallery View)

27/127   Giratina
122/127   Dialga G LV.X
124/127   Giratina LV.X
125/127   Palkia G LV.X

141/147   Absol G LV.X

AR5   Arceus

14/102   Banette
91/102   Absol
94/102   Gengar
96/102   Magnezone
97/102   Mew
99/102   Darkrai & Cresselia
100/102  Darkrai & Cresselia

14/95   Lucario
18/95   Pachirisu
33/95   Snorlax
34/95   Tangrowth
39/95   Zangoose
47/95   Mime Jr.
69/95   Relicanth
80/95   Lost Remover
81/95   Lost World

SM150   Raikou
SM187   Alolan Marowak GX 

58/156   Giratina
62/156   Lunala
77/156   Darkrai
89/156   Solgaleo
120/156   Cyrus
136/156   Super Boost Energy

31/131   Volcanion
74/131   Diancie
96/131   Arceus
110/131   Lysandre
117/131   Beast Energy

97/168   Jirachi
107/168   Latias
108/168   Latios

7/70   Victini
61/70   Lance

9/214   Spinarak
13/214   Skiploom
14/214   Jumpluff
19/214   Celebi 
42/214   Typhlosion
52/214   Blacephalon GX
55/214   Slowking
78/214   Ampharos
79/214   Raikou
87/214   Natu
92/214   Unown
94/214   Girafarig
121/214   Tyranitar GX
124/214   Forretress
144/214   Xerneas 
154/214   Ditto 
159/214   Lugia GX
165/214   Trumbeak
173/214   Faba
178/214   Heat Factory 
180/214   Life Forest 
181/214   Lost Blender
182/214   Lusamine 
191/214   Thunder Mountain 
199/214   Blecaphalon GX
203/214   Tyranitar GX
207/214   Lugia GX
208/214   Faba
219/214   Blacephalon GX
223/214   Tyranitar GX
227/214   Lugia GX
233/214   Lost Blender

10/181   Shaymin
51/181   Tapu Koko 
134/181   Black Market 
158/181   Wondrous Labyrinth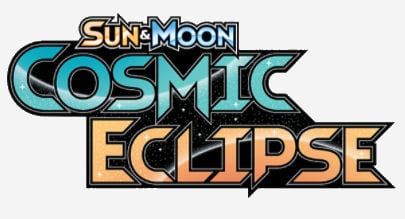 147/236   Cottonee
148/236   Whimsicott

013/196   Shiftry 
022/196   Magcargo
027/196   Delphox V
050/196   Cramorant
058/196   Rotom V 
070/196   Sableye
073/196   Banette
079/196   Comfey
093/196   Aerodactyl VSTAR
107/196   Barbarcle 
115/196   Stonjourner
130/196   Giratina V
131/196   Giratina VSTAR
141/196   Porygon2
148/196   Bouffalant
155/196   Colress's Experiment
157/196   Fantina
161/196   Lost City
162/196   Lost Vacuum
163/196   Mirage Gate
173/196   Delphox V 
176/196   Rotom V 
177/196   Rotom V 
185/196   Giratina V
186/196   Giratina V 
190/196   Colress's Experiment
191/196   Fantina
199/196   Aerodactyl VSTAR
201/196   Giratina VSTAR
205/196   Colress's Experiment
206/196   Fantina
212/196   Giratina VSTAR
217/196   Lost Vacuum

046/159   Rotom V
076/159   Absol
135/159   Lost Vacuum
GG14/GG70   Comfey
GG59/GG70   Colress's Experiment
GG69/GG70   Giratina VSTAR
Lost Zone Cards Gallery