Conkeldurr Pokédex Information
Conkeldurr first appeared in the game Pokémon Black and White which released in Japan on September 18th 2010. 
This Pokémon is a cat-like creature that has purple fur with cream markings. It has green eyes highlighted by pink surrounding fur. It steals things from people just to amuse itself with their frustration. A rivalry exists between this Pokémon and Nickit.
Contents
Conkeldurr Pokédex Facts
Evolutions
Conkeldurr Pokédex Entries
TCG Cards
Conkeldurr Pokédex Facts
English Name – Conkeldurr
Japanese Name – Rōbushin
First Appearance – 2010 (Pokémon Black and White)
Generation – V
Pokédex Number – 534
Category – Muscular
Height – 1.4 m
Weight – 87 kg
Gender – Male and Female
Type – Fighting
Weakness – Fairy, Flying, Psychic
Special Ability – Guts, Sheer Force
Conkeldurr Evolutions
Evolution – Timburr evolves to Gurdurr (level 25) evolves to Conkeldurr (trade)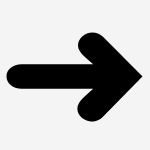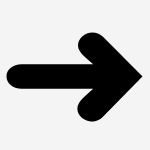 Conkeldurr Pokédex Entries / Games
Pokémon Black and White  2010
Black 2 and White 2  2012
Pokémon X and Y  2014   
Omega Ruby, Alpha Sapphire  2015 
Sword and Shield  2019
Conkeldurr Card List – (scroll to bottom for gallery view)
BW Noble Victories 2011


Stage – 2
HP –  140
Speciality – None
Card Number – 64/101

Stage – 2
HP –  140
Speciality – None
Card Number – 65/101
BW Plasma Storm 2013

Stage – 2
HP –  140
Speciality – None
Card Number – 81/135
XY Base Set 2014


Stage – 2
HP –  140
Speciality – None
Card Number – 67/146
SWSH Battle Styles 2021

Stage – 2
HP –  160
Speciality – None
Card Number – 075/163
Pokémon Go 2022


Stage – Basic
HP –  230
Speciality – V
Card Number – 040/078

Stage – Basic
HP –  230
Speciality – V
Card Number – 073/078
Stage – Basic
HP –  230
Speciality – V
Card Number – 074/078
Gallery