Finizen Pokédex Information
Finizen is a Water type Pokemon that first appeared in the games Pokémon Scarlet and Violet which released in November 2022. It evolves to Palafin.
Finizen is an aquatic character that is based on a dolphin. It is blue with a white underbelly and white markings on either side. It has a blue ring at the base of its tail and the tip of its dorsal fin is white. Finizen has big bright eyes. It likes playing with others of its kind using the water ring on its tail. It uses ultrasonic waves to sense the emotions of other living creatures.
Contents
Finizen Pokédex Facts
Evolutions
Finizen Pokédex Entries
TCG Cards
Finizen Pokédex Facts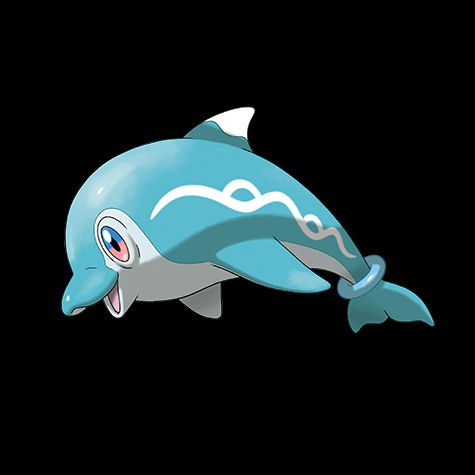 English Name – Finizen
Japanese Name – Namiiruka
First Appearance – 2022 (Pokémon Scarlet and Violet)
Generation – IX
Pokédex Number – 0963
Based on – Dolphin
Category – Dolphin
Height – 1.3 m
Weight – 60.2 kg
Gender – Male, Female
Type – Water
Weakness – Electric, Grass
Special Ability – Water Veil
Finizen Evolutions
Evolution – Finizen evolves to Palafin (Level 38 while in a Union Circle group).
Finizen Pokédex Entries / Games
Pokémon Scarlet and Violet  2022
Finizen Card List – (scroll to bottom for gallery view)
SV Obsidian Flames 2023

Stage – Basic
HP –  50
Speciality – None
Card Number – 060/197
Stage – Basic
HP –  90
Speciality – None
Card Number – 061/197
Gallery