Pidove Pokédex Information
Pidove first appeared in the game Pokémon Black and White which released in Japan on 18th September 2010. 
This Pokémon is a grey bird with black markings on its wings. Where people go, these Pokémon follow. If you're scattering food for them, be careful—several hundred of them can gather at once.
Contents
Pidove Pokédex Facts
Evolutions
Pidove Pokédex Entries
TCG Cards
Pidove Pokédex Facts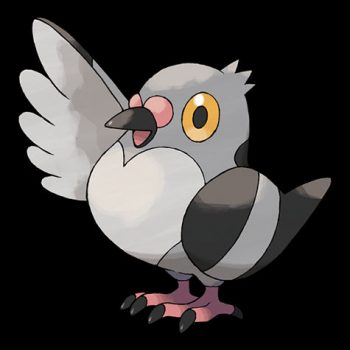 English Name – Pidove
Japanese Name – Mamepato
First Appearance – 2010 (Pokémon Black and White)
Generation – V
Pokédex Number – 519
Category – Tiny Pigeon
Height – 0.3 m
Weight – 2.1 kg
Gender – Male and Female
Primary Type –  Normal
Secondary Type – Flying
Weaknesses – Electric, Ice, Rock
Special Abilities – Big Pecks, Super Luck
Pidove Evolutions
Evolution – Pidove evolves to Tranquill (level 21) and to Unfezant (level 32)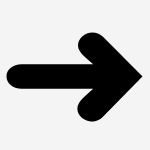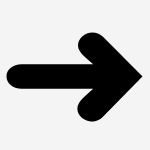 Pidove Pokédex Entries / Games
Pokémon Black and White  2011
Black 2 and White 2  2012
Pokémon X and Y  2014   
Omega Ruby, Alpha Sapphire  2015
Sword and Shield  2019
Pidove Card List – (scroll to bottom for gallery view)
Black and White Promo Cards 2011 – 2013

Stage – Basic
HP –  50
Speciality – None
Card Number – BW15
Black and White Base Set 2011


Stage – Basic
HP –  50
Speciality – None
Card Number – 84/114
McDonald's Collection 2011


Stage – Basic
HP –  40
Speciality – None
Card Number – 11/12
BW Emerging Powers 2011

Stage – Basic
HP –  50
Speciality – None
Card Number – 80/98
BW Next Destinies 2012

Stage – Basic
HP –  60
Speciality – None
Card Number – 83/99
BW Boundaries Crossed 2012


Stage – Basic
HP –  60
Speciality – None
Card Number – 123/149
XY Roaring Skies 2015


Stage – Basic
HP –  60
Speciality – None
Card Number – 78/108
SM Unified Minds 2019


Stage – Basic
HP –  60
Speciality – None
Card Number – 174/236
SWSH Rebel Clash 2020


Stage – Basic
HP –  60
Speciality – None
Card Number – 143/192
Pokémon Go 2022

Stage – Basic
HP –  60
Speciality – None
Card Number – 061/078
Gallery