This page details all announcements made by the Pokémon Company during January 2023 that concern Pokémon Trading Card Game products. Announcements are listed in reverse order from newest to oldest. (Source)
See also: All Pokémon TCG Products 2023
Pokémon Game News January 2023
Pokémon TCG Product News January 2023
28th January 2023
A Cyclizar ex Box will be released on 5th May 2023. It is expected to be priced at £19.99 and $19.99.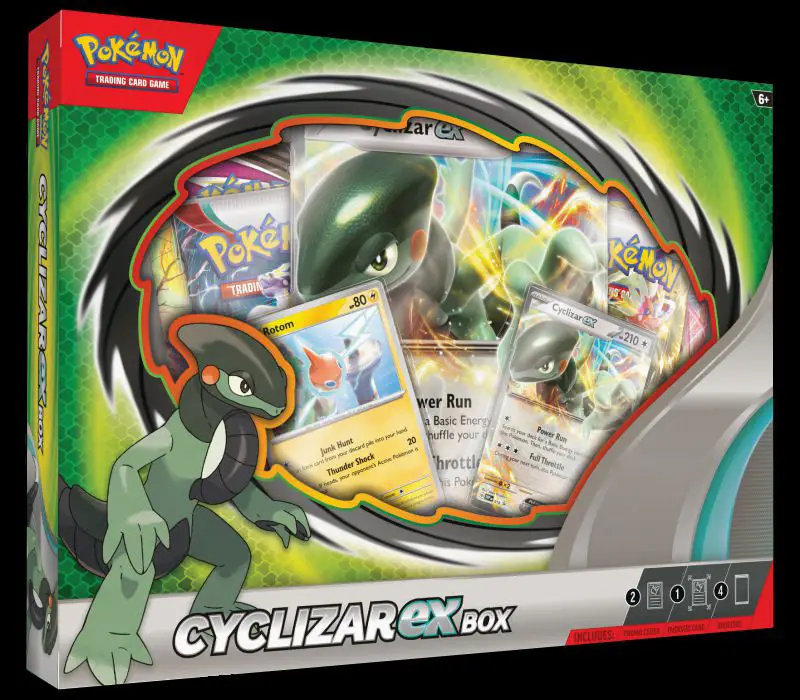 ---
27th January 2023
It has been announced that the second Scarlet and Violet set SV02 will release on 30th June 2023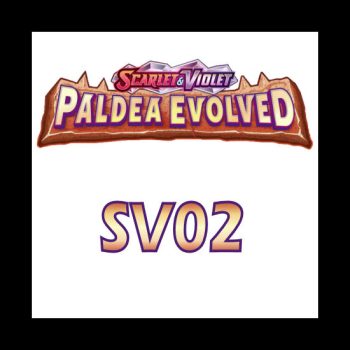 ---
16th January 2023
The release of Pokémon Scarlet and Violet base set will see the introduction of Illustration Rares and Special Illustration Rares. These new types of card will correspond to the Japanese Art Rares and Special Art Rares. 
---
15th January 2023
Complete card list for the Crown Zenith expansion released.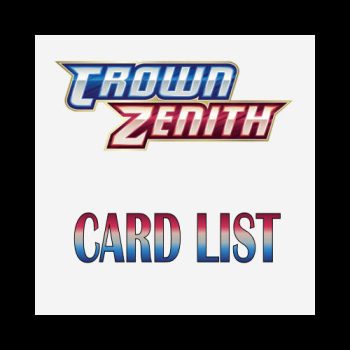 ---
12th January 2023
The Love Ball by The Wand Company was released today.
---
9th January 2023
GG45/GG70  Deoxys VMAX has been revealed from the Galarian Gallery of Crown Zenith.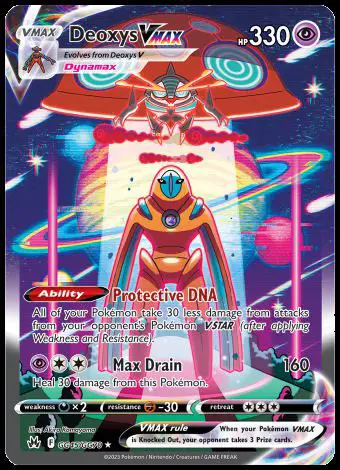 ---
8th January 2023
Three more cards have been revealed from the Crown Zenith expansion:
066/159 Hatterene VMAX, 096/159 Zacian VSTAR and 099/159 Zamazenta VSTAR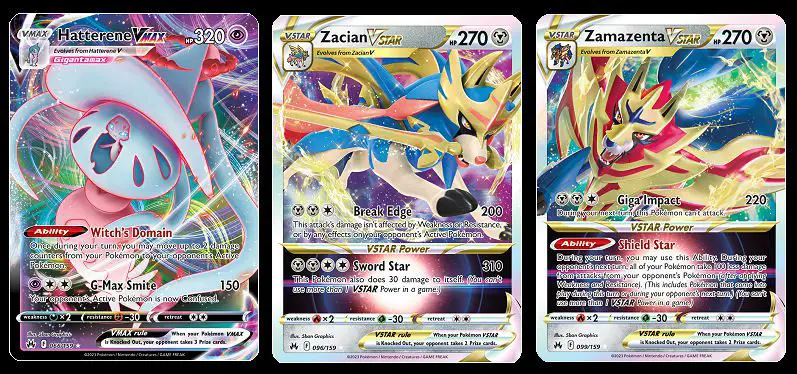 ---
6th January 2023
The Paldea Collection Boxes and the Pokémon TCG Knock Out Collection released today.
---
5th January 2023
Two Premium Collection Boxes – Klara and Cyrus have been confirmed for release on 24th March 2023.
Eevee V 108/159 has been revealed from the upcoming Crown Zenith expansion set. 
---
4th January 2023
Five more cards have been released from the upcoming Crown Zenith Expansion:
Zeraora VSTAR 055/159, Radiant Eternatus 105/159, Bea (signed) 123/159, Miltank  GG24/GG70, Melony GG64/GG70

---
3rd January 2023
The popular Trainer Item, Pal Pad will feature in Pokémon Scarlet and Violet. Last released in the 2020 Sword and Shield Base Set, this card, stamped D, was set to rotate out in April 2023. Pal Pad allows players to 'Shuffle up to 2 Supporter cards from your discard pile into your deck' and also 'play any number of Item cards during your turn.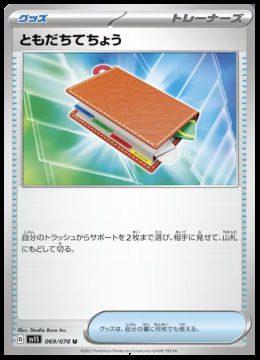 Elesa's Sparkle 147/159 from Crown Zenith has been revealed. This is a Full Art, Ultra Rare Card. Crown Zenith, the final set of the Sword and Shield Series, releases on 20th January.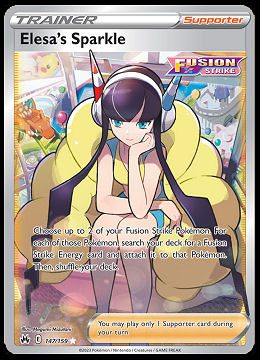 ---
1st January 2023
Another card from Crown Zenith has been revealed. Hoopa V GG53/GG70 is a full art card from the Galarian Gallery.
---