What is Pokémon VMAX Climax?
The Pokémon Trading Card Company have announced the release of a new set – VMAX Climax – to be released in Japan on 3rd December 2021.

At present it is unclear whether this set will be released Internationally as the next main set (Sword and Shield 9) or whether it will be released as a special sub set (Sword and Shield 8.5). 
The use of the word climax in the title of the set suggests that VMAX has reached its peak and may signal the end of the Sword and Shield Series.
What is known about this set?
It is known that VMAX Climax will feature character rare cards. Character rare cards were first introduced in the Japanese set Dream League in 2019 and last seen in the Sun and Moon set Cosmic Eclipse also released in 2019.
Character rare cards are full art cards that feature a popular character with a trainer. These are certain to be popular cards and likely to fetch a high price.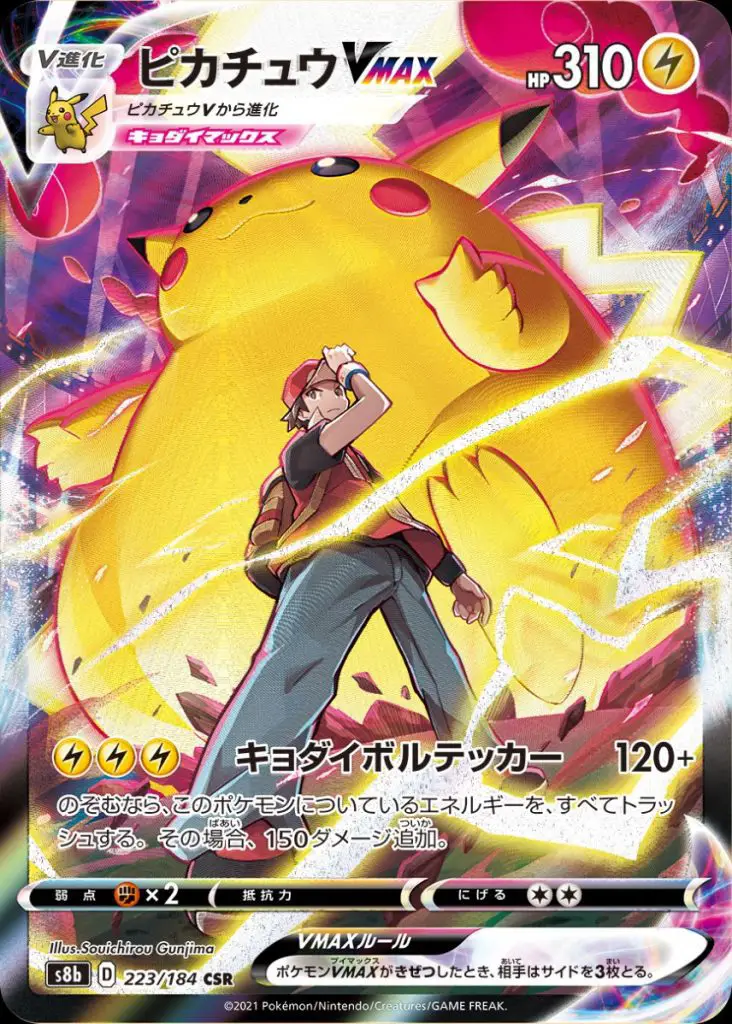 The following cards have been revealed:
Character Rare cards:
Eevee from Evolving Skies – featured with Trainer Bill
Flaafy featured with Trainer Elisa
Zekrom featured with Trainer M
Gardevoir from Chilling Reign – with Doctor
Pikachu VMAX with Red – this is a character super rare card and is highly likely to be the chase card of the set.
VMAX Cards:
Ice Rider Calyrex VMAX
Shadow Rider Calyrex VMAX
Pikachu VMAX
Single Strike Urshifu VMAX
Rapid Strike Urshifu VMAX
Rapid Strike Rayquaza VMAX
Single Strike Duraludon VMAX
Non-Holo Cards
Flaafy
Zekrom
Gardevoir
Eevee
Fog Crystal
Level Ball
Adventurer's Discovery
Path to the Peak