Samurott Pokédex Information
Samurott first appeared in the game Pokémon Black and White which released in Japan on September 18th 2010. 
This Pokémon is a four-legged creature that is predominantly blue with cream coloured plates and spikes on its head and tail. It also has plates on its legs which house weapons called seamitars. In the time it takes a foe to blink, it can draw and sheathe the seamitars attached to its front legs. 
Hisuian Samurott is hard of heart and deft of blade, this rare form of Samurott is a product of the Pokémon's evolution in the region of Hisui. Its turbulent blows crash into foes like ceaseless pounding waves.
Contents
Samurott Pokédex Facts
Evolutions
Samurott Pokédex Entries
TCG Cards
Samurott Pokédex Facts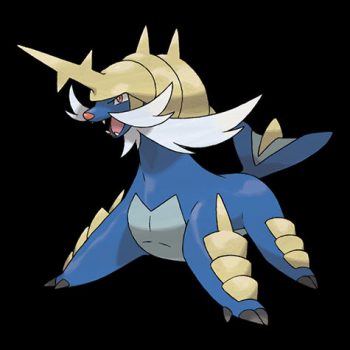 English Name – Samurott
Japanese Name – Daikenki
First Appearance – 2010 (Pokémon Black and White)
Generation – V
Pokédex Number – 503
Category – Formidable
Height – 1.5 m
Weight – 94.6 kg
Gender – Male and Female
Type –  Water
Weakness – Grass, Electric
Special Abilities – Torrent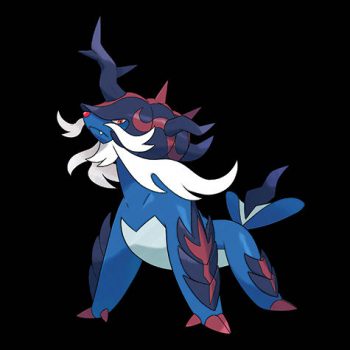 Hisuian Form Samurott

Category – Formidable
Height – 1.5 m
Weight – 58.2 kg
Gender – Male and Female
Primary Type –  Water
Secondary Type – Dark
Weakness – Bug, Electric, Fairy, Fighting, Grass
Special Abilities – None
Samurott Evolutions
Evolution – Oshawott evolves to Dewott (level 17), evolves to Samurott or Hisuian Samurott (level 36)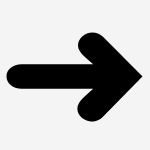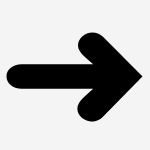 Samurott Pokédex Entries / Games
Pokémon Black and White  2011
Black 2 and White 2  2012
Pokémon X and Y  2014   
Omega Ruby, Alpha Sapphire  2015  
Legends Arceus  2022
Samurott Card List – (scroll to bottom for gallery view)
Black and White Promo Cards 2011 – 2013


Stage – 2
HP –  140
Speciality – None
Card Number – BW22
Black and White Base Set 2011


Stage – 2
HP –  140
Speciality – None
Card Number – 31/114
Stage – 2
HP –  140
Speciality – None
Card Number – 32/114
BW Boundaries Crossed 2012

Stage – 2
HP –  140
Speciality – None
Card Number – 41/149
BW Legendary Treasures 2013

Stage – 2
HP –  140
Speciality – None
Card Number – 39/113
XY Steam Siege 2014


Stage – 2
HP –  140
Speciality – None
Card Number – 32/114
Sword and Shield Promo Cards 2019 – 2022


Stage – 2
HP –  170
Speciality – None
Forme – Hisuian
Card Number – SWSH207

Stage – Basic
HP –  220
Speciality – V
Forme – Hisuian
Card Number – SWSH239
SWSH Vivid Voltage 2020

Stage – 2
HP –  170
Speciality – None
Card Number – 035/185
SWSH Astral Radiance 2022

Stage – 2
HP –  170
Speciality – None
Forme – Hisuian
Card Number – 100/189
Stage – Basic
HP –  220
Speciality – V
Forme – Hisuian
Card Number – 101/189

Stage – VSTAR
HP –  270
Speciality – VSTAR
Forme – Hisuian
Card Number – 102/189
Stage – Basic
HP –  220
Speciality – V
Forme – Hisuian
Card Number – 176/189
Stage – VSTAR
HP –  270
Speciality – VSTAR
Forme – Hisuian
Card Number – 197/189

Stage – VSTAR
HP –  270
Speciality – VSTAR
Forme – Hisuian
Card Number – 209/189
SWSH Crown Zenith 2023

Stage – Basic
HP –  220
Speciality – V
Forme – Hisuian
Card Number – GG51/GG70
Stage – VSTAR
HP –  270
Speciality – VSTAR
Forme – Hisuian
Card Number – GG52/GG70
Gallery