Torterra Pokédex Information
Torterra first appeared in the game Pokémon Diamond and Pearl which released in Japan on September 28th 2006. 
Torterra is a large four-legged Pokémon that is based on a tortoise. It has a brown underbelly and legs and a green face and back. It has a large green shell on its back that is edged with silver / grey. A large tree grows out of one side of its shell, while the other side sports three triangular bumps that resemble snow-capped mountains. Ancient people imagined that beneath the ground, a gigantic Torterra dwelled.
Contents
Torterra Pokédex Facts
Evolutions
Torterra Pokédex Entries
TCG Cards
Torterra Pokédex Facts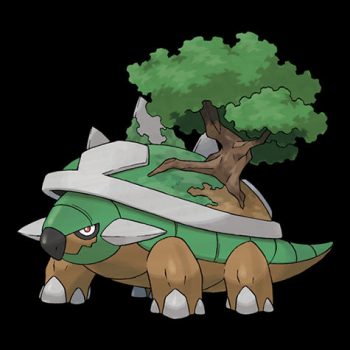 English Name – Torterra
Japanese Name – Dodaitosu
First Appearance – 2006 (Pokémon Diamond and Pearl)
Based on – Tortoise
Generation – IV
Pokédex Number – 389
Category – Continent
Height – 2.2 m
Weight – 310 kg
Gender – Male, Female
Primary Type – Grass
Secondary Type – Ground
Weaknesses – Bug, Fire, Flying, Ice
Special Abilities – Overgrow
Torterra Evolutions
Evolution – Turtwig evolves to Grotle (level 18); evolves to Torterra (level 32)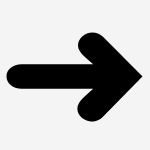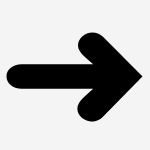 Torterra Pokédex Entries / Games
Diamond and Pearl  2006
Platinum  2008
HeartGold and SoulSilver  2009
Pokémon Black and White  2011
Black 2 and White 2  2012
Pokémon X and Y  2014   
Omega Ruby, Alpha Sapphire  2015  
Brilliant Diamond, Shining Pearl  2021
Legends Arceus  2022
Torterra Card List – (scroll to bottom for gallery view)
Diamond and Pearl Promo Cards 2007 – 2009


Stage – Level Up
HP – 160
Level – LV.X
Card Number – DP09
Diamond and Pearl Base Set 2007


Stage – 2
HP – 140
Level – 45
Card Number – 17/130
Stage – Level Up
HP – 160
Level – LV.X
Card Number – 122/130
DP Majestic Dawn 2008

Stage – 2
HP – 140
Level – 51
Card Number – 30/100
DP Stormfront 2008

Stage – 2
HP – 140
Level – 47
Card Number – 11/100
Platinum Base Set 2009

Stage – 2
HP – 140
Level – 48
Card Number – 39/127
HGSS Unleashed 2010


Stage – 2
HP – 140
Speciality – None
Card Number – 10/95
BW Plasma Storm 2013


Stage – 2
HP – 150
Speciality – None
Card Number – 3/135
SM Ultra Prism 2018


Stage – 2
HP – 180
Speciality – None
Card Number – 9/156
SM Forbidden Light 2018

Stage – 2
HP – 180
Speciality – None
Card Number – 58/131
SWSH Brilliant Stars 2022


Stage – 2
HP – 190
Speciality – None
Card Number – 008/172
Gallery