Gliscor Pokédex Information
Gliscor first appeared in the game Pokémon Diamond and Pearl which released in Japan on September 28th 2006. 
This Pokémon is a large creature that resembles a cross between a scorpion and a bat. It is predominantly a purplish grey in colour but its arms, neck and inner ears are red. It has two large pincers at  the end of its arms and a smaller one at the end of its tail.
It observes prey while hanging inverted from branches. When the chance presents itself, it swoops!
Contents
Gliscor Pokédex Facts
Evolutions
Gliscor Pokédex Entries
TCG Cards
Gliscor Pokédex Facts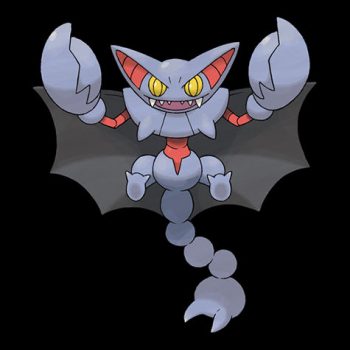 English Name – Gliscor
Japanese Name – Guraion
First Appearance – 2010 (Pokémon Black and White)
Generation – IV
Pokédex Number – 472
Category – Fang Scorpion
Height – 2.0 m
Weight – 42.5 kg
Gender – Male, Female
Primary Type –  Ground
Secondary Type – Flying
Weakness – Ice, Water
Special Ability – Hyper Cutter, Sand Veil
Gliscor Evolutions
Evolution – Gligar evolves to Gliscor (level up, holding Razor Fang at night)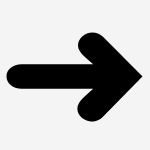 Gliscor Pokédex Entries / Games
Diamond and Pearl  2006
Platinum  2008
HeartGold and SoulSilver  2009
Pokémon Black and White  2011
Black 2 and White 2  2012
Pokémon X and Y  2014   
Omega Ruby, Alpha Sapphire  2015  
Brilliant Diamond, Shining Pearl  2021
Legends Arceus  2022
Gliscor Card List – (scroll to bottom for gallery view)
Diamond and Pearl Promo Cards 2007 – 2009

Stage – 1
HP –  90
Level – 47
Card Number – DP36
DP Legends Awakened 2008

Stage – 1
HP –  80
Level – 42
Card Number – 5/146
Stage – 1
HP –  90
Level – 44
Card Number – 55/146

Stage – Level Up
HP –  110
Level – Lv.X
Card Number – 141/146
Platinum Rising Rivals 2009


Gliscor 4
Stage – Basic
HP –  80
Level – 53
Card Number – 62/111
HGSS Undaunted 2010


Stage – 1
HP –  90
Speciality – None
Card Number – 4/90
BW Boundaries Crossed 2012

Stage – 1
HP –  100
Speciality – None
Card Number – 81/149
XY Phantom Forces 2014

Stage – 1
HP –  90
Speciality – None
Card Number – 47/119
XY Roaring Skies 2015


Stage – 1
HP –  90
Speciality – None
Card Number – 37/108
SM Guardians Rising 2017


Stage – 1
HP –  110
Speciality – None
Card Number – 68/145
SM Unbroken Bonds 2019

Stage – 1
HP –  110
Speciality – None
Card Number – 99/214
SWSH Battle Styles 2021

Stage – 1
HP –  120
Speciality – None
Card Number – 072/163
SWSH Fusion Strike 2021

Stage – 1
HP –  110
Speciality – None
Card Number – 141/264
SWSH Lost Origin 2022

Stage – 1
HP –  120
Speciality – None
Card Number – 096/196
Gallery