What is Pokémon Day?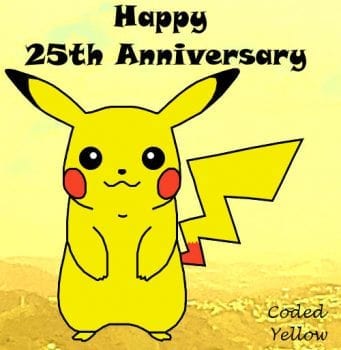 Pokémon Day is commemorated annually on 27th February. It marks the 1996 release of the first Pokémon video game, Red and Green, in Japan.   
From its creation in 1996 by Satoshi Tajiri, the Pokémon franchise has grown into one of the most successful global brands.
Pokémon Day is celebrated each year with the release of new Trading Cards, Video Games or Movies. There are also special events held around the World.
2016 heralded the 20th anniversary and it was marked by special releases and events throughout the year. The most notable of these was the release of Pokémon Go in July 2016. 
25th Anniversary
27th February 2021 marked the 25th Anniversary of Pokémon. A number of Trading Card Game Expansion releases are scheduled for the year including the Shining Fates expansion set in February 2021 and a special anniversary set will be released in the Autumn. There will also be special merchandise produced to mark the milestone year.
Pokémon Diamond and Pearl Game will be released for Nintendo Switch later in the year.
On the anniversary day, a new movie, Pokémon: Mewtwo Strikes Back—Evolution, can be viewed on Netflix. At 7pm eastern time, Post Malone will broadcast a virtual concert on YouTube, Twitch and Pokémon.com/25.