What is the Luxury Ball by the Wand Company?
Introduced in the Hoenn region in the Pokémon Ruby and Pokémon Sapphire video games, the Luxury Ball is a unique type of Poké Ball that makes Pokémon grow friendlier after being caught. This replica Luxury Ball by The Wand Company is available to purchase from Pokémon Centers for £119.99 in the UK and  $119.99 in the US.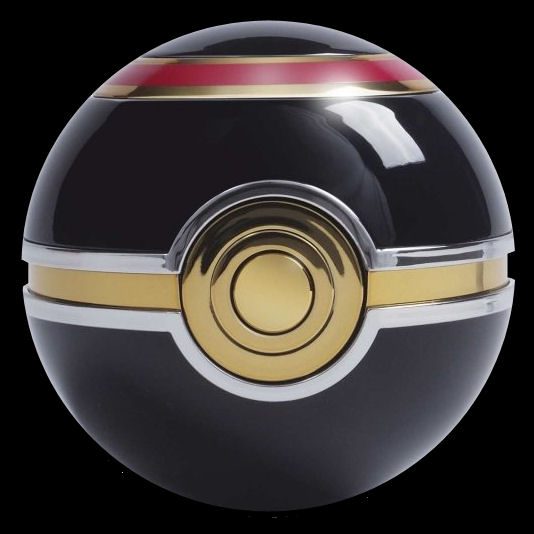 The dimensions of the Luxury Ball are 9.4 x 9.4 x 8.9 cm (3.7 x 3.5 x 3.5 in). 
The button on the front of the ball is touch and motion sensitive and glows in response to movement. Pressing the button starts a light sequence. 
The ball is presented in an illuminated display case. There is also a ring that can be used to display the ball outside of the display case.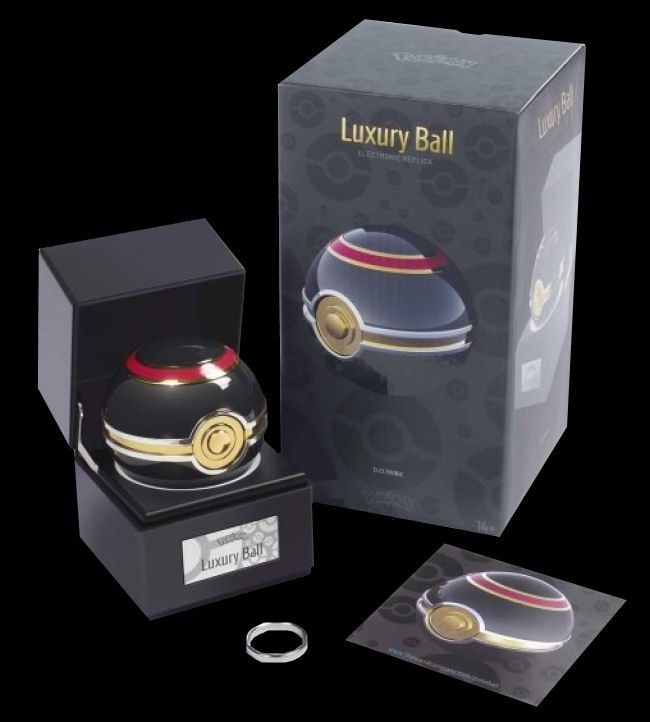 Contents:
Luxury Ball,
Special-edition presentation display case,
Display ring,
Batteries,
Manual
Luxury Ball is presented in a matte black presentation display case with a special-edition plaque.
The Luxury Ball measures about 75 mm (3 inches) in diameter—based on its actual size within the world of Pokémon
Detailed, die-cast metal shell with a high-gloss lacquer finish
Touch- and proximity-sensing technology with illumination
Can be displayed in the presentation display case or separately on the included display ring
Recommended age: 14+ years
Made exclusively for Pokémon Center by The Wand Company