This page details the Pokémon TCG products releasing March 2023. Items are listed by date of release. 
See also:
All Pokémon TCG Products 2023
Products releasing February 2023
Pokémon TCG Products Releasing March 2023
3rd March 2023 – 2 new Products
1. Mimikyu ex Collection Box
The Mimikyu ex Collection Box is the first product to be released that includes the new Scarlet & Violet ex mechanic.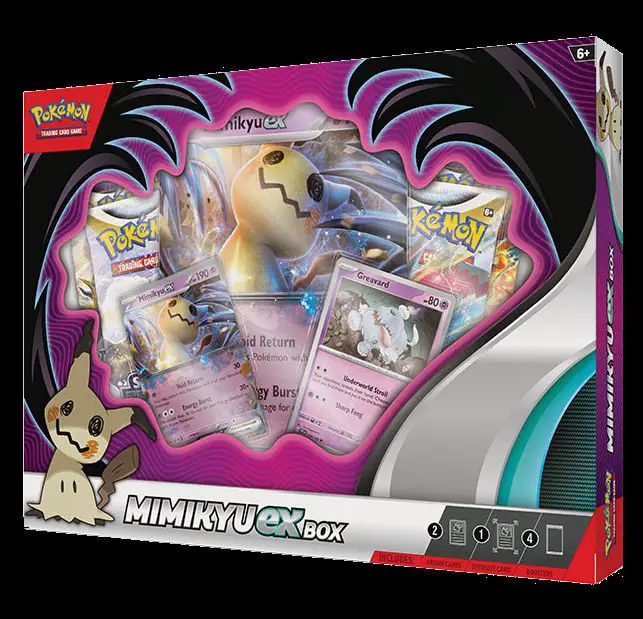 The Mimikyu Collection Box includes a regular and jumbo sized Mimikyu ex cards, 1 Greavard card and 4 Booster Packs. 
Full description of the Mimikyu ex Collection Box including price and box contents
2. 2022 World Championship Decks
A set of 4 boxes featuring decks that were used by high ranking players in the 2022 World Championships held in London.

Each box includes a 60-card deck, a deck holder, pin badge, playmat and poster. 
Full description of the four 2022 World Championship Decks including price and box contents
---
17th March 2023
Crown Zenith Spring Tins Collection featuring Galarian Articuno, Galarian Moltres and Galarian Zapdos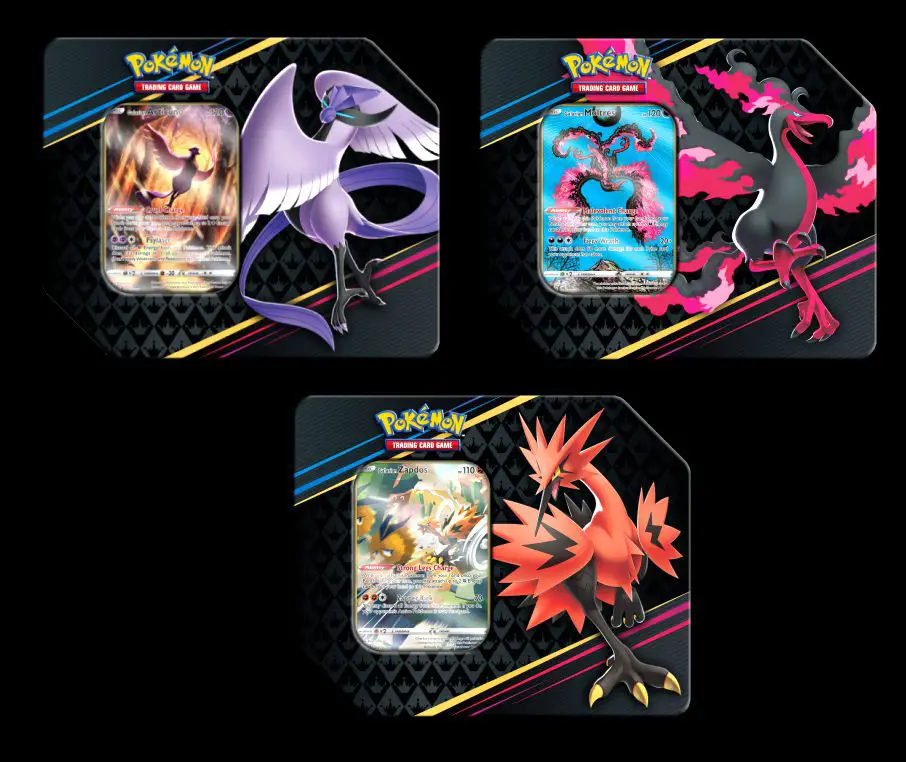 Each tin includes a foil promo card of the featured character and 5 booster packs.
Full description of the Crown Zenith Spring Tins including price and contents
---
24th March 2023
Two Premium Tournament Collection Boxes featuring Klara and Cyrus will release on 24th March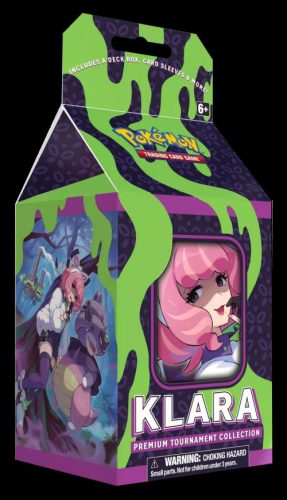 The boxes will include 4 cards of the featured character, 7 Booster Packs as well as a range of accessories including card sleeves. 
Full description of the Klara Premium Tournament Collection including price and contents
Full description of the Cyrus Premium Tournament Collection including price and contents
---
31st March 2023
Release of the Scarlet & Violet Base Set

Products releasing on 31st March:
Scarlet & Violet Booster Box (36 Packs)
Scarlet & Violet Booster Bundle (6 Packs)
Scarlet & Violet Booster Packs
Scarlte & Violet 1 Pack Blisters featuring Espathra or Spidops
Scarlet & Violet 3 Pack Blisters featuring Dondozo or Arcanine
Scarlet & Violet Checklane Blisters featuring Gengar, Haunter & Gastly or Machamp, Machoke & Machop
Scarlet & Violet Elite Trainer Box
Scarlet & Violet Build and Battle Stadium