Wimpod Pokédex Information
Wimpod is a Bug / Water type Pokémon that first appeared in Pokémon Sun and Moon which released in Japan on 18th September 2016.
Wimpod is small Pokémon that is based on an isopod. It is purple with silver/grey plates on its back. It has two long purple spikes that curve backwards from its head and a purple tail. Its eyes have yellow irises with purple pupils. It is known as It's nature's cleaner—it eats anything and everything, including garbage and rotten things. The ground near its nest is always clean.
Contents
Wimpod Pokédex Facts
Wimpod Evolutions
Wimpod Pokédex Entries
Wimpod Cards
Wimpod Pokédex Facts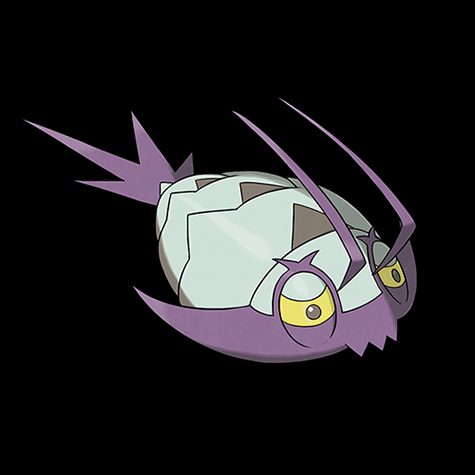 English Name – Wimpod
Japanese Name – Kosokumushi
First Appearance – 2016 (Sun & Moon)
Generation – VII
Based on – Isopod
Pokédex Number – 0767
Category – Turn Tail
Height – 0.5 m
Weight – 12 kg
Gender – Male, Female
Primary Type – Bug
Secondary Type – Water
Weakness – Electric, Flying, Rock
Special Ability – Wimp Out
Wimpod Evolutions
Evolution – Wimpod evolves to Golisopod (level 30)
| | | |
| --- | --- | --- |
| Wimpod | Level 30 | Golisopod |
Wimpod Pokédex Entries – Games Featuring Wimpod
Sun & Moon 2016
Ultra Sun and Ultra Moon 2018
Sword & Shield 2019
Pokémon Cards Featuring Wimpod – (Scroll to bottom for gallery view)
SM Guardians Rising 2017


Stage – Basic
HP – 70
Speciality – None
Card Numbers – 8/145
SM Burning Shadows 2017


Stage – Basic
HP – 70
Speciality – None
Card Number – 16/147
SM Unified Minds 2019

Stage – Basic
HP – 70
Speciality – None
Card Number – 50/236
SM Hidden Fates 2019

Stage – Basic
HP – 70
Speciality – None
Card Number – SV4/SV94
SWSH Darkness Ablaze 2020


Stage – Basic
HP – 70
Speciality – None
Card Number – 017/189
Pokémon Go 2022

Stage – Basic
HP – 70
Speciality – None
Card Number – 025/078
SV Paradox Rift 2023

Stage – Basic
HP – 70
Speciality – None
Card Numbers – 047/182
Stage – Basic
HP – 70
Speciality – None
Card Numbers – 048/182
Stage – Basic
HP – 70
Speciality – None
Card Numbers – 191/182
Gallery