The Pokémon 25th Anniversary expansion set Celebrations launched on 8th October 2021. Booster packs are not sold separately but are available in a range of Celebrations Products. The featured cards in these products will not form part of the set but will be Black Star Promo Cards.
The Celebrations set contains 50 cards – A main set of 25 cards which includes: 2 VMAX and 4 V cards and a Classic Collection – 25 remakes of classic favourites.
The 25 cards that make up the Classic Set are not tournament legal.
Cards from the main set are numbered ?/025
Cards from the Classic Collection have their original card numbers
All cards are marked with the set symbol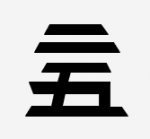 And the 25th Anniversary symbol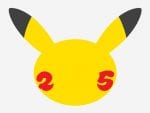 Celebrations Card List
Main Set
001/025   Ho-oh
002/025   Reshiram
003/025   Kyogre
004/025   Palkia
005/025   Pikachu
006/025   Flying Pikachu V
007/025   Flying Pikachu VMAX
008/025   Surfing Pikachu V
009/025   Surfing Pikachu VMAX
010/025   Zekrom
011/025   Mew
012/025   Xerneas
013/025   Cosmog
014/025   Cosmoem
015/025   Lunala
016/025   Zacian V
017/025   Groudon
018/025   Zamazenta V
019/025   Yveltal
020/025   Dialga
021/025   Solgaleo
022/025   Lugia
023/025   Professor's Research: Professor Oak
024/025   Professor's Research: Professor Oak (Full Art)
025/025   Mew (Gold)
Classic Remakes
2/102   Base Set – Blastoise
4/102   Base Set – Charizard
15/102   Base Set – Venusaur
73/102   Base Set – Imposter Professor Oak
8/82    Team Rocket – Dark Gyarados
15/82   Team Rocket – Here Comes Team Rocket
15/132   Gym Challenge – Rocket's Zapdos
24   WOTC Promo – Birthday Pikachu
20/111   Neo Genesis – Cleffa
66/64   Neo Revelation – Shining Magikarp
9/95   EX Team Magma v Team Aqua – Team Magma's Groudon
86/109   EX Team Rocket Returns – Rocket's Admin
88/92   EX Legend Maker – Mew ex
92/101   EX Dragon Frontiers – Gardevoir ex δ
17/17   POP Series 5 – Umbreon ☆
15/106   DP Great Encounters – Claydol
109/111   Platinum Rising Rivals – Luxray G LV.X
145/147   Platinum Supreme Victors – Garchomp C LV.X
107/123   HeartGold SoulSilver Base – Donphan
113/114   Black & White Base Set – Reshiram
114/114   Black & White Base Set – Zekrom
54/99   BW Next Destinies – Mewtwo-EX
97/146   XY Base – Xerneas-EX
76/108   XY Roaring Skies – M Rayquaza-EX
60/145   SM Guardians Rising – Tapu Lele-GX
Promo Cards
SWSH062   Pikachu VMAX
SWSH132   Dragapult Prime
SWSH133   Lance's Charizard V
SWSH134   Dark Sylveon V
SWSH135   Zacian LV.X
SWSH136   Mimikyu
SWSH137   Light Toxtricity
SWSH138   Hydreigon C
SWSH139   Pikachu V-Union
SWSH140   Pikachu V-Union
SWSH141   Pikachu V-Union
SWSH142   Pikachu V-Union
SWSH143   Pikachu V
SWSH144   Greninja ☆
SWSH145   Pikachu V Gold
SWSH146   Poké Ball Gold
Metal Charizard
Metal Pikachu