Pokémon Confetti Holo Cards are one of a number of different designs that are used for Holo Rare Cards. They were first seen in 2011.
What are Holo Rare Cards?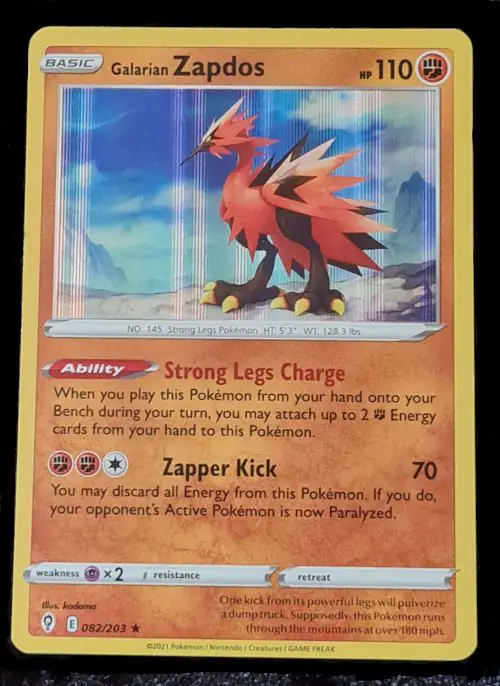 A holo rare card is a card that has a holographic, shiny image at the top of the card instead of regular two-dimensional art. Its rarity is indicated by a ★ next to its card number.
Holo cards have appeared in every set from the original base set released in 1999. The first holo cards gained their shiny quality through the use of a thin layer of foil.
The holo Galarian Zapdos card shown here is from the Sword and Shield Evolving Skies set. It clearly shows the light reflected by the textured holographic image. This card features a straight vertical line pattern that is the standard for all non-promotional Sword and Shield Holo cards. 
Over the years there have been different styles of holo cards including starlight, cosmos, tinsel, mirror, crosshatch, straight line, cracked ice and confetti. They have been named for the holographic pattern that features on those cards.
What Are Confetti Holo Cards?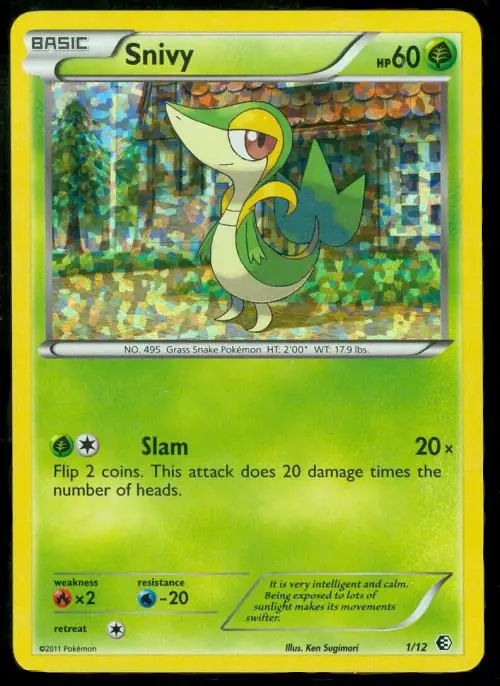 Confetti Holo cards are distinguished by an irregular pattern of small holographic rectangles.
This style of holo was first seen in 2011 with the advent of the McDonald's Promo Cards. The Snivy card shown is card number 1/12 from the first McDonald's set released in 2011. All 12 cards in the set are confetti holo cards.
McDonald's Promo cards have been released yearly ever since. Each set contains 12 cards and all feature the confetti holo pattern. Unlike regular cards McDonald's holo cards do not have rarity symbols. 
In 2021 a special McDonald's Promo set was released to commemorate the 25th Anniversary of Pokémon. The set contains 50 cards – 25 non holo and 25 holo. All cards feature the 25th anniversary symbol and the 25 holo cards are all confetti holo cards.
The card below shows the confetti holo Pikachu card 25/25 from the 2021 McDonald's set.