Wugtrio Pokédex Information
Wugtrio is a Water type Pokémon that first appeared in the games Pokémon Scarlet and Violet which released in November 2022. It evolves from Wiglett.
Wugtrio is comprised of three long, red Pokémon that is based on eels. It spends its life living in black rock so its complete body is not revealed. It has a vicious temperament, contrary to what its appearance may suggest. It wraps its long bodies around prey, then drags the prey into its den.
Contents
Wugtrio Pokédex Facts
Evolutions
Wugtrio Pokédex Entries
TCG Cards
Wugtrio Pokédex Facts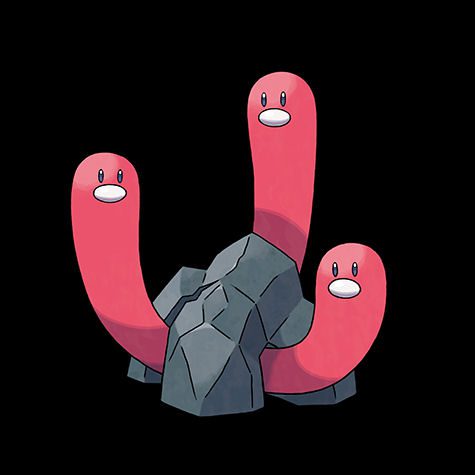 English Name – Wugtrio
Japanese Name – Umitrio
First Appearance – 2022 (Pokémon Scarlet and Violet)
Generation – IX
Pokédex Number – 0961
Based on – Eels
Category – Garden Eel
Height – 1.2 m
Weight – 5.4 kg
Gender – Male, Female
Type – Water
Weakness – Electric, Grass
Special Ability – Gooey, Rattled
Wugtrio Evolutions
Evolution – Wiglett evolves to Wugtrio (Level 26)
Wugtrio Pokédex Entries / Games
Pokémon Scarlet and Violet  2022
Wugtrio Card List – (scroll to bottom for gallery view)
Scarlet and Violet Base Set 2023

Stage – 1
HP –  90
Speciality – None
Card Number – 057/198
SV Obsidian Flames 2023

Stage – 1
HP – 90
Speciality – None
Card Numbers – 059/197
Gallery