Indeedee Pokédex Information
Indeedee is a Psychic / Normal type Pokémon that first appeared in the games Pokémon Sword and Shield which released Worldwide on November 15th 2019. 
This Pokémon is a two-legged character that is predominantly purple but has white hands, feet and face. It may be based on a goat or ram due to its main distinguishing feature of two horns on either side of its head. It uses the horns on its head to sense the emotions of others. Males will act as valets for those they serve, looking after their every need.
The female form differs from the male. It has a rounder belly and its horns hang down the side of its head. It also has a white upper body. These intelligent Pokémon touch horns with each other to share information between them.
Contents
Indeedee Pokédex Facts
Evolutions
Indeedee Pokédex Entries
TCG Cards
Indeedee Pokédex Facts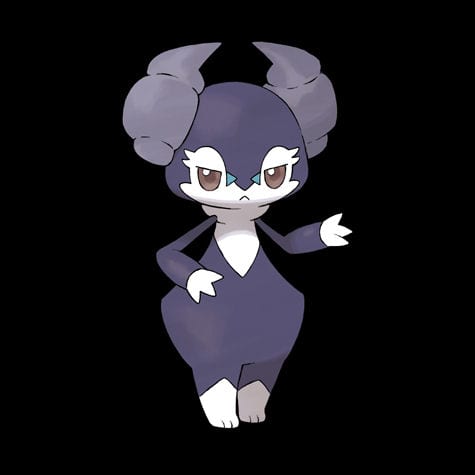 English Name – Indeedee
Japanese Name – Iessan
First Appearance – 2020 (Pokémon Sword and Shield)
Based on – Goat / Sheep
Generation – VIII
Pokédex Number – 876
Male Form
Category – Emotion
Height – 0.9 m
Weight – 28.0 kg
Gender – Male
Primary Type – Psychic
Secondary Type – Normal
Weakness – Bug, Dark
Special Ability – Inner Focus, Synchronise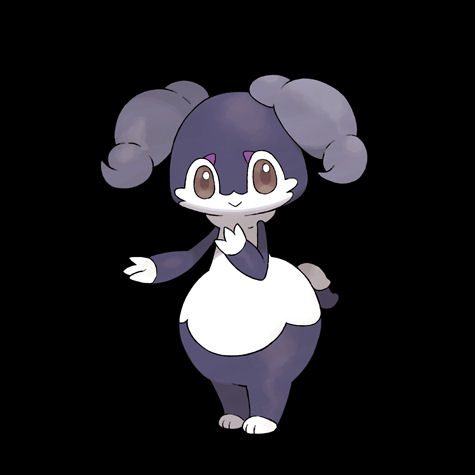 Female Form
Category – Emotion
Height – 0.9 m
Weight – 28.0 kg
Gender – Male
Primary Type – Psychic
Secondary Type – Normal
Weakness – Bug, Dark
Special Ability – Inner Focus, Synchronise
Indeedee Evolutions
Evolution – Indeedee does not evolve
Indeedee Pokédex Entries / Games
Pokémon Sword and Shield 2019
Indeedee Card List – (scroll to bottom for gallery view)
Sword and Shield Base Set 2020


Stage – Basic
HP – 180
Speciality – V
Card Numbers – 91/202
Stage – Basic
HP – 180
Speciality – V
Card Numbers – 192/202
Rebel Clash 2020


Stage – Basic
HP – 100
Speciality – None
Card Number – 088/192
Shining Fates 2021


Stage – Basic
HP – 100
Speciality – None
Card Number – 056/072

Stage – Basic
HP – 100
Speciality – None
Card Number – SV059/SV122

Stage – Basic
HP – 180
Speciality – V
Card Number – 039/072

Stage – Basic
HP – 180
Speciality – V
Card Number – SV114/SV122
Battle Styles 2021


Stage – Basic
HP – 90
Speciality – None
Card Number – 120/163
SWSH Fusion Strike 2021

Stage – Basic
HP – 100
Speciality – None
Card Number – 127/264
SWSH Silver Tempest 2022

Stage – Basic
HP – 90
Speciality – None
Card Number – 086/195
Scarlet and Violet Base Set 2023

Stage – Basic
HP –  90
Speciality – None
Card Number – 153/198
Gallery