Porygon-Z Pokédex Information
Porygon-Z first appeared in the game Pokémon Diamond and Pearl which released in Japan on September 28th 2006. 
This Pokémon is virtual man-made character. It has an oval blue and red body with 3 protrusions that resemble fan blades. Its red coloured head is completely separate from its body and is also oval shaped. 
Porygon-Z had a program installed to allow it to move between dimensions, but the program also caused instability in Porygon-Z's behavior.
Contents
Porygon-Z Pokédex Facts
Evolutions
Porygon-Z Pokédex Entries
TCG Cards
Porygon-Z Pokédex Facts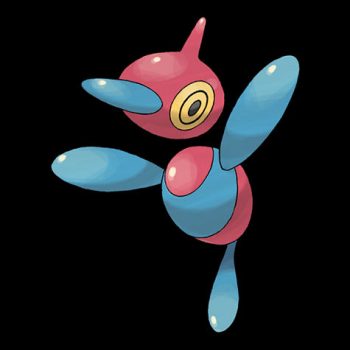 English Name – Porygon-Z
Japanese Name – Porigon Z
First Appearance – 2010 (Pokémon Black and White)
Generation – IV
Pokédex Number – 474
Category – Virtual
Height – 0.9 m
Weight – 34 kg
Gender – Unknown
Type –  Normal
Weakness – Fighting
Special Ability – Adaptability, Download
Porygon-Z Evolutions
Evolution – Porygon evolves to Porygon 2 (trade while holding Upgrade); evolves to Porygon-Z (trade while holding Dubious Disc)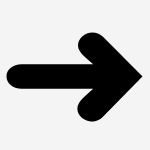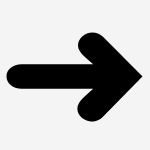 Porygon-Z Pokédex Entries / Games
Diamond and Pearl  2006
Platinum  2008
HeartGold and SoulSilver  2009
Pokémon Black and White  2011
Black 2 and White 2  2012
Pokémon X and Y  2014   
Omega Ruby, Alpha Sapphire  2015  
Sun and Moon  2016
Ultra Sun and Ultra Moon  2017
Sword and Shield  2019
Brilliant Diamond, Shining Pearl  2021
Legends Arceus  2022
Porygon-Z Card List – (scroll to bottom for gallery view)
Diamond and Pearl Promo Cards 2007 – 2009

Stage – 2
HP –  120
Level – 56
Card Number – DP35
DP Great Encounters 2008


Stage – 2
HP –  110
Level – 54
Card Number – 6/106
DP Majestic Dawn 2008


Stage – Level Up
HP –  130
Level – Lv.X
Card Number – 100/100
Platinum Arceus 2009


Porygon-Z G
Stage – Basic
HP –  80
Level – 56
Card Number – 26/99
HGSS Triumphant 2010


Stage – 2
HP –  110
Speciality – None
Card Number – 7/102
Black and White Promo Cards 2011 – 2013


Stage – 2
HP –  130
Speciality – None
Card Number – BW84
BW Plasma Blast 2013


Stage – 2
HP –  130
Speciality – None
Card Number – 74/101
XY Ancient Origins 2015

Stage – 2
HP –  130
Speciality – None
Card Number – 66/98
Stage – 2
HP –  130
Speciality – None
Card Number – 67/98
Sun and Moon Promo Cards 2017-2019


Stage – 2
HP –  240
Speciality – GX
Card Number – SM216
SM Burning Shadows 2017

Stage – 2
HP –  130
Speciality – None
Card Number – 105/147
SM Unbroken Bonds 2019

Stage – 2
HP –  130
Speciality – None
Card Number – 157/214
SWSH Chilling Reign 2021

Stage – 2
HP –  170
Speciality – None
Card Number – 118/198
SWSH Lost Origin 2022

Stage – 2
HP –  150
Speciality – None
Card Number – 142/196
Gallery