OUR LATEST VIDEOS
How to spot fake Pokémon cards
Why are they called Chase Cards?
Pokémon cards are used to play the Pokémon Trading Card game. They are also collected by investors and fans of the game. They can be obtained by opening Booster packs which contain 10 game cards. The serious gamer or collector may purchase a Booster box which contains 36 booster packs and is better value for money than buying individual packs.
There is no way of knowing what cards will be in each pack, but it is likely that purchasers are hoping to find a particular card or cards. The term 'Chase cards' comes from the fact that packs are opened with a view to 'chasing' these desirable cards.
What are Chase Cards?
Chase cards are rare cards often with a 1/100 or less chance of being inside a booster pack. They are often one of the ultra rare or secret rare cards from an expansion set. Chase cards may hold special appeal due to their artwork, their rarity or their value. Or they may have special powers that can be used in the Trading Card Game. This means that they are 'chased' by gamers and collectors alike.
These cards are always in high demand, but have a low pull rate which consequently gives them a high value.
Some Recent Examples
Charizard cards have always been highly sought after. If they feature in a set they will likely be one of the chase cards. Darkness Ablaze featured Charizard VMAX 020/189, Champion's Path included Charizard V Ultra Rare 079/073 and Shining Fates Charizard VMAX SV107/SV122.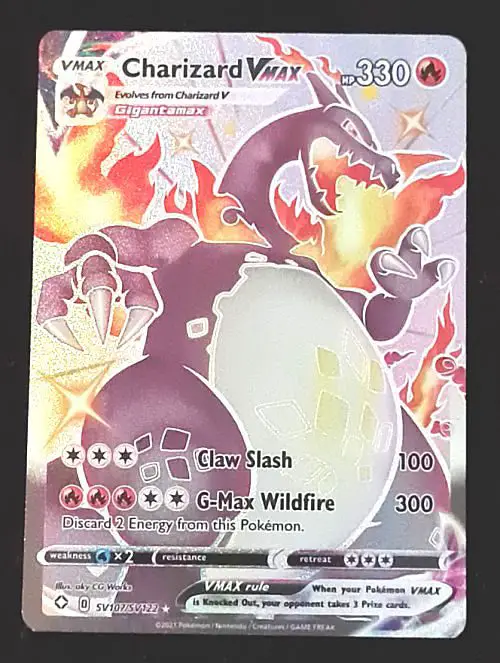 Pikachu is another popular and highly sought after character from the Pokémon series. Pikachu VMAX Secret Rainbow rare card 188/185 remains the most sought after card from the Vivid Voltage set.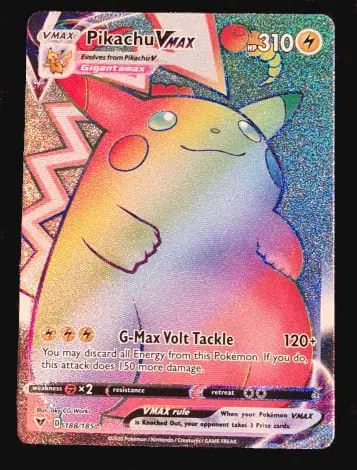 Tyranitar V 155/163, Houndoom Gold secret rare 179/163 and  Rapid Strike Urshifu VMAX 170/163 feature in the latest expansion set, Battle Styles.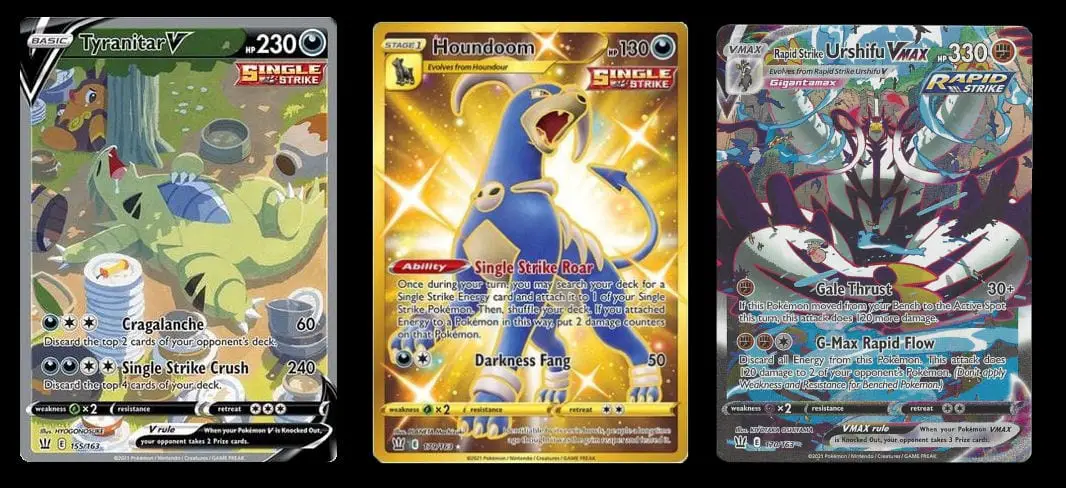 See also:
Evolving Skies Chase Cards – Our top 5 Prediction